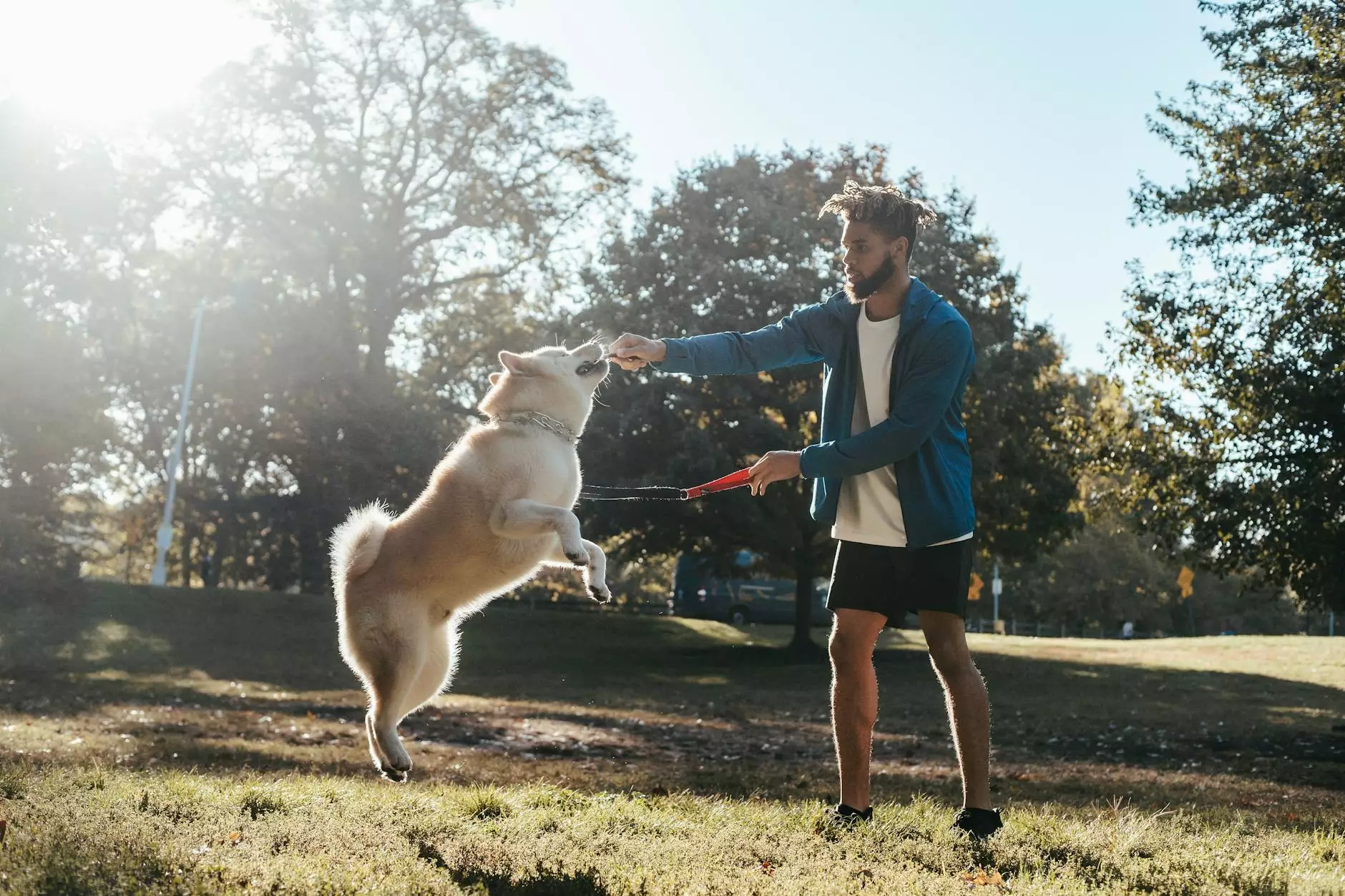 Introduction to Animal Reiki
Welcome to Reiki The Boundless Energy, your trusted source for alternative and natural medicine for animals. In this comprehensive guide, we will explore the world of Animal Reiki and its incredible benefits in promoting the well-being of your beloved pets.
The Power of Reiki for Animals
Animal Reiki is the application of the ancient Japanese healing practice of Reiki specifically tailored for animals. It is a gentle and non-invasive energy healing technique that promotes balance and harmony within an animal's body, mind, and spirit.
Through the skilled hands and intention of an experienced Reiki practitioner, the universal life force energy is transferred to the animal, enhancing their natural healing ability and supporting their overall well-being. Animal Reiki can be used as a complementary therapy alongside traditional veterinary care, helping to alleviate physical, emotional, and behavioral issues.
Benefits of Animal Reiki
Animal Reiki offers an array of benefits that positively impact the lives of our furry friends. Here are some of the key advantages:
1. Stress Reduction:
Animals, just like humans, can experience stress and anxiety. By channeling Reiki energy, Animal Reiki helps to calm and relax animals, reducing stress levels and promoting a sense of peace and well-being.
2. Pain Management:
Reiki energy has a soothing effect on animals suffering from pain, whether caused by injury, illness, or aging. It helps to reduce pain sensitivity and supports the natural healing process of the body.
3. Emotional Healing:
Animals also have emotional needs, and Reiki helps to address them in a compassionate and non-judgmental manner. It can assist in healing past traumas, fears, and anxieties, promoting emotional well-being and balanced behavior.
4. Enhanced Bonding:
Animal Reiki sessions provide a unique opportunity for deepening the bond between animals and their caregivers. Through the shared experience of energy healing, trust and connection are nurtured, enhancing the relationship and creating a harmonious environment.
Professional Animal Reiki Services
At Reiki The Boundless Energy, we are passionate about providing the highest quality Animal Reiki services to support the well-being of your pets. Our experienced and certified Animal Reiki practitioners take a holistic approach to healing, considering the individual needs and preferences of each animal.
Whether your animal companion is experiencing physical ailments, behavioral challenges, or simply needs a relaxation session, our compassionate and intuitive practitioners will tailor each session to meet their unique requirements.
We offer in-person Animal Reiki sessions in a calm and nurturing environment, as well as distance healing sessions for those unable to visit our clinic. Our practitioners work with a variety of animals, including dogs, cats, horses, birds, and more.
Why Choose Reiki The Boundless Energy?
Choosing the right practitioner and provider of Animal Reiki is crucial for optimal results and the well-being of your pets. Here's what sets Reiki The Boundless Energy apart:
1. Experience and Expertise:
With years of experience in providing Animal Reiki, our practitioners have honed their skills and developed a deep understanding of animal behavior and energy healing techniques. You can trust that your pets are in capable and caring hands.
2. Holistic Approach:
Our holistic approach to Animal Reiki ensures that we consider the overall well-being of your pets. We take into account their physical, emotional, and energetic aspects to provide a comprehensive healing experience.
3. Compassionate Care:
At Reiki The Boundless Energy, we genuinely care about the welfare of animals. Our practitioners approach each session with love, compassion, and respect for the individual needs and boundaries of your pets.
4. Tailored Treatment Plans:
Every animal is unique, and we believe in personalized care. Our practitioners will create a customized treatment plan based on your pet's specific needs and preferences, ensuring the most effective and enjoyable healing experience.
Experience the Healing Power of Animal Reiki
Ready to provide your beloved pets with the incredible benefits of Animal Reiki? Contact Reiki The Boundless Energy today to schedule a consultation or book an appointment. Our dedicated team is here to support you and your animal companions on their journey towards optimal health and well-being.