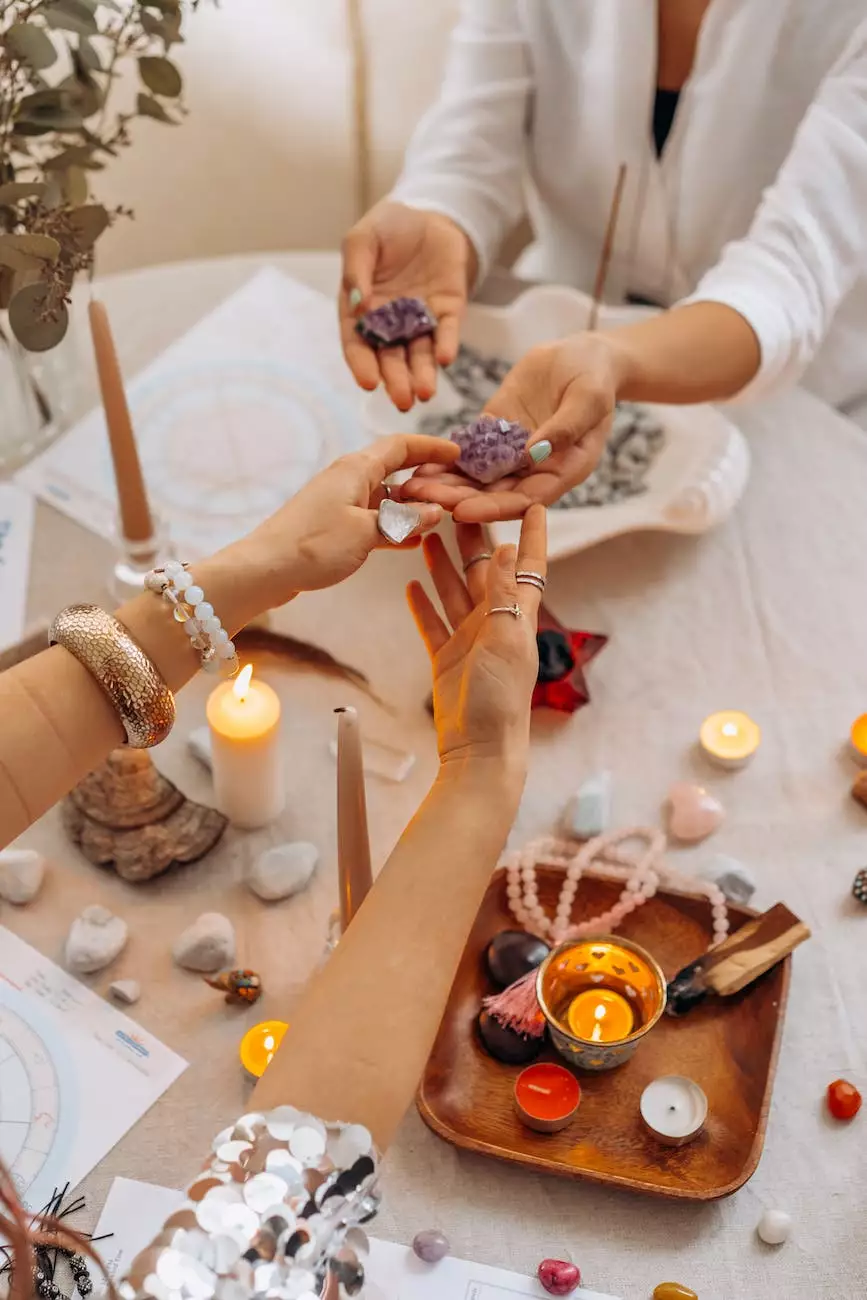 The Power of Holding Space for Healing and Growth
At Reiki The Boundless Energy, we firmly believe in the transformative power of holding space. It is a practice that allows individuals to step into a safe haven where healing, growth, and inner exploration can take place without judgment or interference. Our dedicated team of practitioners is passionate about guiding clients towards a state of optimal well-being through the art of holding space.
Understanding the Concept of Holding Space
Holding space is an ancient practice rooted in alternative and natural medicine. It involves creating an environment that encourages individuals to fully express themselves and explore their inner world. In the context of healing and transformation, holding space refers to the act of being fully present for someone without judgment, allowing them to process and release emotions, thoughts, and experiences that no longer serve them.
The Benefits of Holding Space
Holding space provides numerous benefits for individuals on their healing journey. By creating a safe container for self-expression, it promotes emotional release, stress reduction, and increased self-awareness. It allows individuals to tap into their innate healing abilities and facilitates the integration of mind, body, and spirit. Holding space also fosters deep connections, trust, and compassion within relationships, leading to enhanced overall well-being.
How We Hold Space at Reiki The Boundless Energy
At Reiki The Boundless Energy, our practitioners are trained in the art of holding space. We offer a supportive, nurturing, and non-judgmental environment where individuals can explore their inner world with confidence. We utilize a combination of Reiki, energy healing techniques, and mindful listening to create a space where clients can feel safe, heard, and supported throughout their healing journey.
Creating a Safe Haven for Optimal Well-being
Our dedicated team is committed to creating a safe haven for individuals seeking healing and transformation. Through our holistic approach, we address not only the physical symptoms but also the underlying emotional and energetic imbalances. By holding space for our clients, we assist them in reconnecting with their inner wisdom, facilitating profound shifts on all levels of their being.
Holding Space: A Practice for Everyone
While our practitioners are experienced in holding space, this practice is not limited to professionals alone. Holding space can be incorporated into everyday life to support personal growth, deepen relationships, and promote overall well-being. It is a practice that can be learned and cultivated by anyone willing to be fully present, compassionate, and non-judgmental.
Start Your Journey with Holding Space Today
Are you ready to embark on a transformative journey of self-discovery and healing? Reiki The Boundless Energy welcomes you to experience the power of holding space. Our compassionate practitioners are here to guide and support you every step of the way. Take the first step towards optimal well-being and contact us today to schedule a session.
Conclusion - Opening the Door to Transformation
The act of holding space is a profound tool for healing, growth, and personal transformation. At Reiki The Boundless Energy, we are dedicated to providing a safe and nurturing space for individuals to embark on their inner journey. Our team's expertise and passion in holding space combined with the transformative power of Reiki and energy healing techniques make us a leading name in alternative and natural medicine. Discover the power of holding space and unlock your true potential with us.