White Sage Smudge Stick 5-6 inches Cleansing Clearing
Nov 26, 2018
Therapies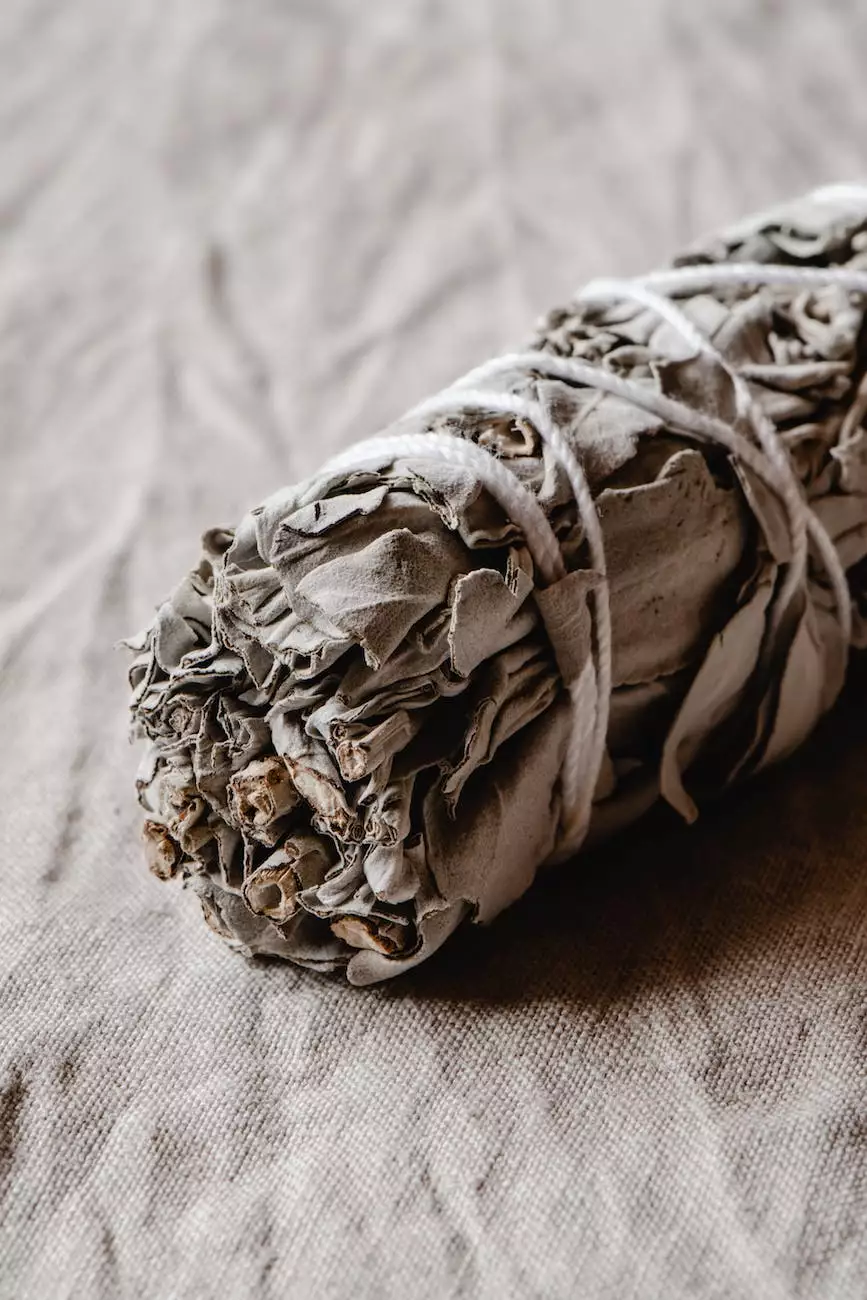 Welcome to Reiki The Boundless Energy, your trusted source for alternative and natural medicine products. In this section, we are excited to introduce our high-quality White Sage Smudge Stick specifically designed for cleansing and clearing negative energy.
Clear Your Space with White Sage Smudge Stick
If you are looking for a powerful and effective way to cleanse your space and promote positive energy flow, the White Sage Smudge Stick 5-6 inches is an excellent choice. Our smudge sticks are ethically sourced and crafted with care to offer you the best results.
Immerse in the Power of White Sage
White Sage, scientifically known as Salvia apiana, has been used for centuries in various cultures for its cleansing and healing properties. When burned, it emits a rich, fragrant smoke that can purify and clear negative energy.
How to Use
Using the White Sage Smudge Stick is a simple and transformative ritual. Follow these steps:
Find a heat-proof bowl or shell to catch any falling embers.
Light one end of the White Sage Smudge Stick until it catches fire.
Allow the flame to burn for a few seconds, then gently blow it out, leaving the smudge stick to smolder.
Hold the smudge stick upright and waft the smoke around your space, focusing on corners, doorways, and areas with stagnant energy.
Express your intent and visualize the smoke clearing away any negativity while inviting positive energy.
Once finished, gently extinguish the smudge stick in the container, ensuring it is fully out.
The Benefits of Smudging
Regular smudging with White Sage can bring various benefits to your physical, mental, and spiritual well-being. Here are some key advantages:
1. Cleansing and Clearing
White Sage is known to clear negative energy, such as stress, anxiety, and emotional heaviness, from your environment. By doing so, it creates space for positive energy and enhances overall harmony.
2. Aromatherapy
The rich aroma of White Sage offers a calming and grounding effect on your senses. Its pleasant fragrance can help relieve tension, uplift your mood, and promote a sense of relaxation.
3. Enhanced Meditation and Focus
Smudging before meditation or any focused activity can help create a sacred space for deepening your practice. The ritual can encourage mental clarity, sharpen your focus, and improve your overall experience.
4. Spiritual Connection
White Sage has long been used by spiritual practitioners to connect with higher realms and facilitate spiritual growth. The smudging ritual acts as a bridge between the physical and spiritual planes, allowing for a deeper sense of connection and awareness.
Our Commitment to Quality
At Reiki The Boundless Energy, we prioritize quality in all our products. Our White Sage Smudge Stick 5-6 inches is sustainably harvested and handcrafted to ensure maximum potency and effectiveness. We work closely with trusted suppliers who share our commitment to ethical practices.
Incorporate White Sage Smudge Stick into Your Daily Practice
Whether you are a seasoned spiritual practitioner or simply seeking a way to cleanse your space, the White Sage Smudge Stick 5-6 inches offers a natural and powerful solution. By incorporating this ancient ritual into your daily practice, you can foster positive energy, promote well-being, and create a harmonious environment.
Order Your White Sage Smudge Stick Today
Experience the cleansing and clearing benefits of White Sage. Visit Reiki The Boundless Energy's product page and order your White Sage Smudge Stick 5-6 inches today. Embrace the power of natural medicine and create a space filled with positive energy and healing vibes.