Enhance Your Reiki Journey with Books, Journals & Oracle Cards
Apr 30, 2021
Wellness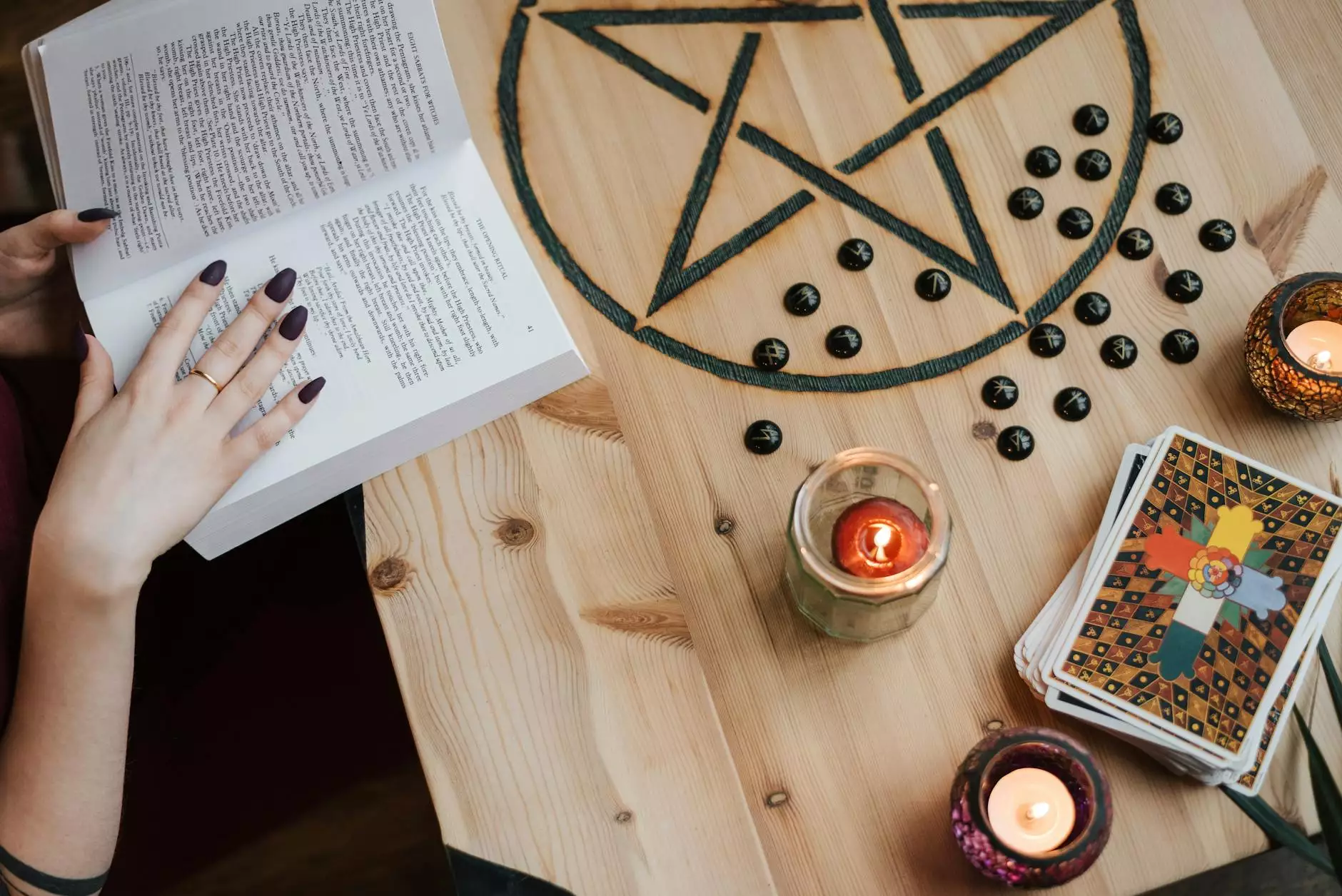 Welcome to Reiki The Boundless Energy, your go-to source for all things related to Reiki and alternative and natural medicine. In this section, we bring you a diverse collection of books, journals, and oracle cards that will help deepen your understanding of Reiki and complement your spiritual practice.
The Power of Knowledge: Explore our Comprehensive Collection
At Reiki The Boundless Energy, we believe that knowledge is a key aspect of personal and spiritual growth. Our comprehensive collection of books, journals, and oracle cards covers a wide range of topics, providing you with the resources you need to explore Reiki and other alternative and natural healing practices in-depth.
Books: Delve into the Depths of Reiki
Our selection of books is specially curated to cater to both beginners and advanced Reiki practitioners. Whether you're just starting your Reiki journey or seeking to expand your existing knowledge, our books offer valuable insights, techniques, and perspectives.
From foundational Reiki principles and energy healing techniques to advanced practices and case studies, you'll find a wealth of knowledge within our book collection. Immerse yourself in the teachings of renowned Reiki masters and authors who have dedicated their lives to understanding and sharing the wisdom of this powerful healing modality.
Journals: Reflect, Record, and Learn
Journaling is a powerful practice that allows you to reflect, record, and learn from your Reiki experiences. Our carefully selected journals provide the perfect space for you to document your daily Reiki practice, track your progress, and capture any thoughts, visions, or insights that arise during your sessions.
By developing a habit of journaling, you can establish a deeper connection with your spiritual journey and gain a greater understanding of how Reiki influences your life. Our journals offer prompts, exercises, and guidance to enhance your writing practice and facilitate self-reflection, allowing you to harness the transformative power of Reiki.
Oracle Cards: Tap into Divine Guidance
Oracle cards are tools that can help you tap into divine guidance, providing insight and inspiration along your Reiki journey. Our carefully chosen selection of oracle cards encompass a variety of themes and symbolism, enabling you to connect with your intuition and gain clarity on different aspects of your life.
Whether you're seeking guidance on specific challenges, looking for daily affirmations, or aiming to deepen your spiritual connection, our oracle cards can serve as powerful allies. Use them to gain fresh perspectives, ignite your creativity, and enhance your intuition as you navigate the complexities of life, both on and off the Reiki table.
Embrace the Wisdom of Reiki with Reiki The Boundless Energy
At Reiki The Boundless Energy, we are dedicated to providing you with high-quality resources that support your Reiki journey. Our books, journals, and oracle cards have been handpicked to ensure the utmost in depth, accuracy, and relevance. We believe in empowering individuals to tap into their innate healing abilities and create a positive impact in their lives and the lives of others.
Explore our collection of books, journals, and oracle cards today and take your Reiki practice to new heights. Start your journey towards boundless energy and unlock the transformative power of Reiki.