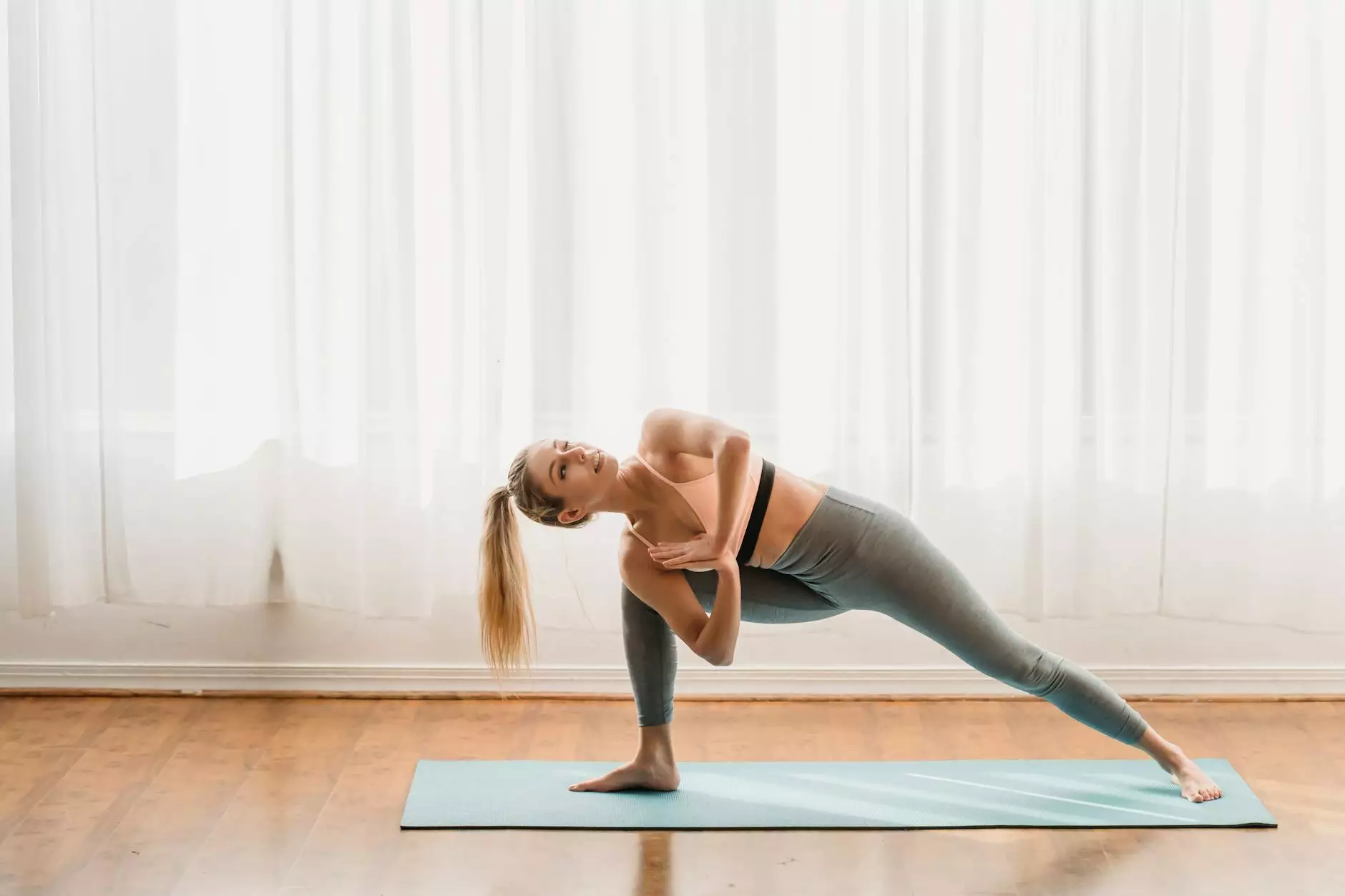 Unlocking the Power of Yoga for Healing and Wellness
Welcome to Reiki The Boundless Energy, your trusted source for alternative and natural medicine. We are excited to present our 15 week Yoga Therapy class - an immersive and transformative program designed to provide you with a holistic approach to healing and wellness.
Why Choose Our Yoga Therapy Class?
At Reiki The Boundless Energy, we believe in the power of yoga to restore balance, promote physical and mental well-being, and create harmony in our lives. Our 15 week Yoga Therapy class is carefully curated to help you unlock the full potential of this ancient practice.
What sets our Yoga Therapy class apart is its comprehensive approach. We go beyond the physical postures and delve deeper into the therapeutic benefits of yoga. Through a combination of yoga asanas, breathwork, meditation, and mindful practices, we aim to address the root causes of physical and emotional imbalances.
Transform Your Life through Yoga
Our Yoga Therapy class is suitable for individuals of all skill levels, from beginners to advanced practitioners. Whether you are seeking relief from chronic pain, managing stress, recovering from an injury, or simply looking to enhance your overall well-being, our program can help you achieve your goals.
The Benefits of Yoga Therapy:
Physical Healing: By practicing specific asanas and gentle movements, you can align your body, improve flexibility, and alleviate pain.
Emotional Balance: Yoga Therapy offers powerful techniques to help you manage stress, reduce anxiety, and cultivate a positive mindset.
Improved Breathing: Discover the transformative power of conscious breathing exercises that enhance oxygenation, boost energy levels, and calm the nervous system.
Enhanced Awareness: Through the practice of meditation and mindfulness, you can develop a deeper understanding of yourself, improve self-awareness, and cultivate a sense of inner peace.
Overall Well-being: Our Yoga Therapy class provides a holistic approach to wellness, promoting both physical and mental harmony.
What to Expect from Our 15 Week Yoga Therapy Class
During the course of our 15 week program, you will embark on a transformative journey, guided by our experienced and certified yoga therapists. Here is an overview of what you can expect:
Week 1-3: Foundation and Alignment
Build a strong foundation in yoga by understanding proper alignment, breathing techniques, and basic asanas. Lay the groundwork for a safe and effective practice.
Week 4-6: Healing Through Asanas
Explore asanas specifically targeted to address common physical ailments such as back pain, arthritis, and joint stiffness. Learn therapeutic sequences designed to promote healing and improve mobility.
Week 7-9: Emotional Well-being
Dive into the emotional benefits of yoga. Discover techniques to manage stress, relieve anxiety, and cultivate resilience. Learn to integrate mindfulness into your daily life.
Week 10-12: Breathwork and Energy Healing
Explore the power of breathwork to balance your energy, increase vitality, and calm the mind. Experience the profound effects of pranayama and its connection to overall well-being.
Week 13-15: Integration and Empowerment
Deepen your practice by integrating all aspects of yoga therapy. Learn how to design a personalized practice to support your individual needs. Empower yourself with the tools to sustain a life of health and vitality.
Join Our Yoga Therapy Class Today
At Reiki The Boundless Energy, we are committed to providing you with an exceptional yoga therapy experience. Our 15 week program is designed to empower you to take charge of your well-being and discover the transformative power of yoga.
Join us today and embark on a journey towards healing, self-discovery, and radiant health. Sign up for our 15 week Yoga Therapy class and experience the boundless benefits it has to offer.
Contact us now to reserve your spot. We look forward to supporting you on your path to wellness!