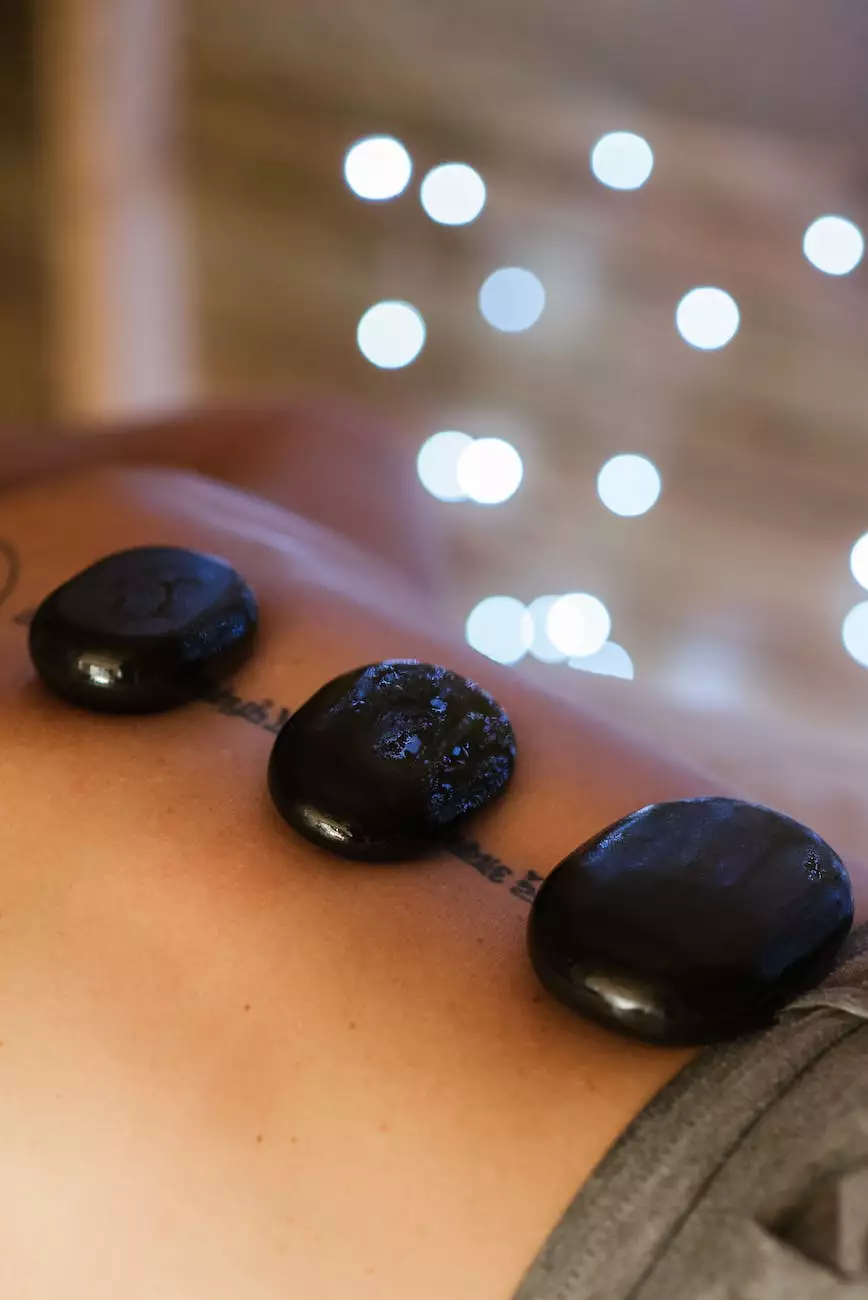 Welcome to Reiki The Boundless Energy
As a leading provider of alternative and natural medicine in Greater Cleveland, Reiki The Boundless Energy is proud to offer the best hot stone massage experience in the area. Our skilled and experienced therapists are dedicated to providing our clients with soothing and revitalizing treatments that promote overall wellness and relaxation.
The Ultimate Relaxation and Healing Experience
A hot stone massage is a unique therapy that combines the benefits of massage with the therapeutic properties of heated stones. The warmth from the stones helps to deeply relax the muscles, allowing the therapist to work more effectively on releasing tension and stress from the body.
At Reiki The Boundless Energy, we take this ancient healing practice to the next level. Our therapists are trained in the art of hot stone massage and have the expertise to deliver an exceptional and customized treatment. We carefully select and heat the stones to the perfect temperature, ensuring a comfortable and soothing experience for our clients.
The Benefits of Hot Stone Massage
Hot stone massage offers a wide range of benefits for both the body and mind. Here are just a few of the many advantages this treatment can provide:
Relieves Muscle Tension: The heat from the stones helps to relax and loosen tight muscles, promoting deep relaxation and reducing muscle soreness.
Improves Circulation: The gentle pressure and heat from the stones increase blood flow, enhancing the delivery of oxygen and nutrients to the tissues.
Reduces Stress and Anxiety: Hot stone massage has a calming effect on the nervous system, helping to alleviate stress and anxiety, and promoting a sense of well-being.
Alleviates Pain and Discomfort: The combination of heat and massage can help to alleviate chronic pain and discomfort, such as back pain and arthritis.
Enhances Sleep Quality: The relaxation induced by hot stone massage can improve sleep quality and facilitate better rest.
Our Skilled Therapists
At Reiki The Boundless Energy, our therapists are highly skilled in the art of hot stone massage. They have undergone extensive training and have honed their techniques to provide the most exceptional and effective treatments.
Our therapists take the time to listen to your unique needs and tailor the massage to address your specific concerns. They have a deep understanding of the body's anatomy and apply their knowledge to target problem areas and restore balance and harmony to your body and mind.
Book Your Appointments Today
If you're looking for the best hot stone massage in Greater Cleveland, look no further than Reiki The Boundless Energy. Our therapists are ready to provide you with a truly unforgettable experience that will leave you feeling deeply relaxed and rejuvenated.
Don't wait to experience the benefits of hot stone massage. Book your appointment now by calling us at [phone number] or visiting our website at reiki-boundlessenergy.com. We can't wait to welcome you to our peaceful and serene spa!