'Healing Sanctuary' Beyond Divine Candle
May 27, 2021
Aroma Therapy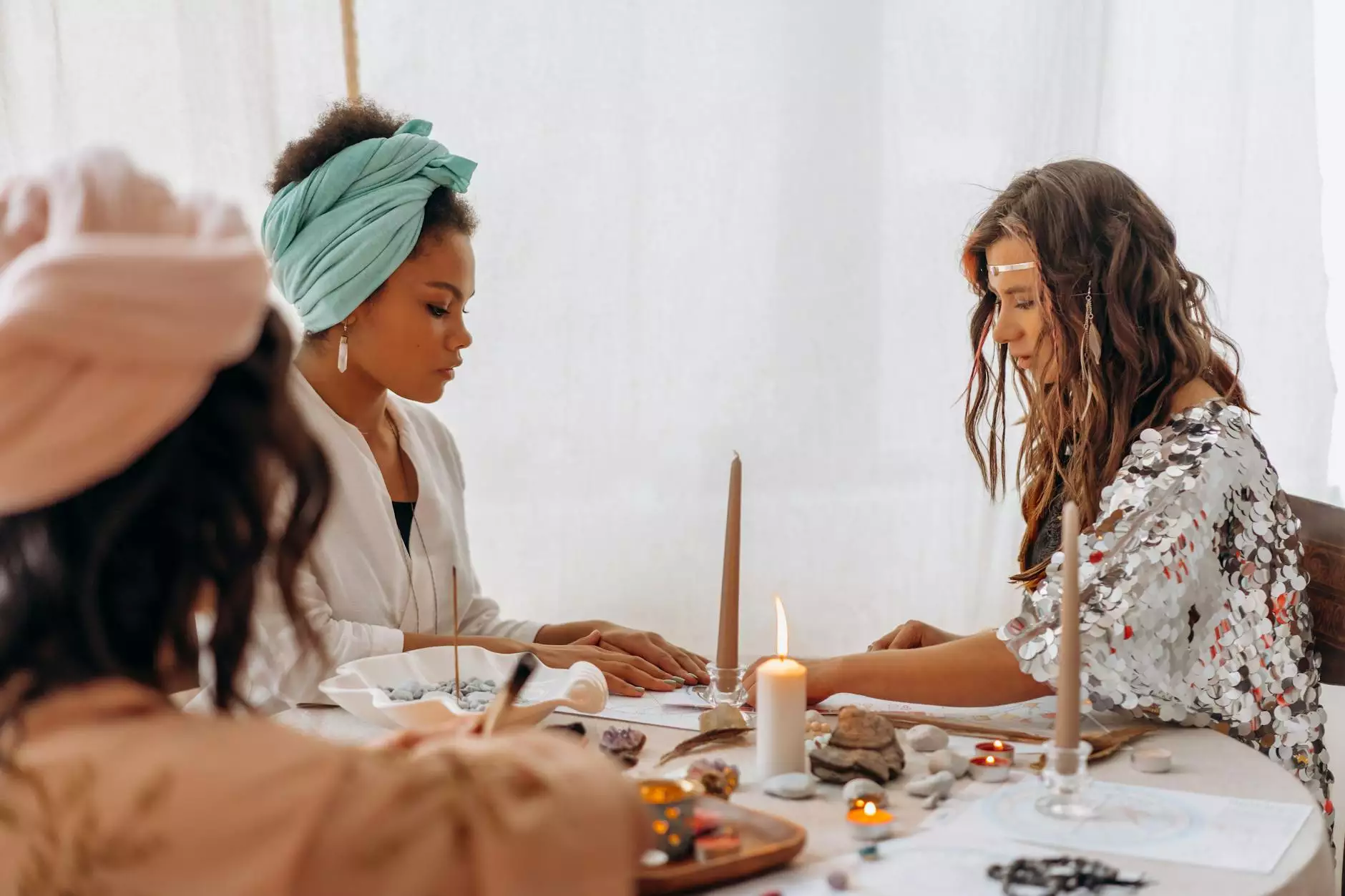 Experience the Power of the 'Healing Sanctuary' Candle
At Reiki The Boundless Energy, we understand the importance of holistic healing and alternative medicine. Our 'Healing Sanctuary' Beyond Divine Candle is a remarkable creation designed to elevate your healing journey. Crafted with utmost care and infused with divine energy, this candle serves as a powerful tool to enhance your spiritual practice and promote overall well-being.
Ignite Your Soul's Healing Journey
In the realm of alternative and natural medicine, candles play a vital role in creating a sacred space for healing and rejuvenation. The 'Healing Sanctuary' Beyond Divine Candle embodies the essence of tranquility, providing a sanctuary for your mind, body, and spirit. When lit, its mesmerizing glow casts a soothing ambiance, instantly transporting you to a place of deep inner peace.
A Divine Blend of Ingredients
Crafted with the utmost dedication and intention, our 'Healing Sanctuary' Beyond Divine Candle combines the finest ingredients sourced from nature's bounty. We have meticulously selected each element to enhance the vibrational energy and therapeutic properties of this exceptional creation.
Pure Beeswax
Derived from bees, pure beeswax is known for its cleansing and purifying properties. When burned, it releases negative ions, neutralizing pollutants in the air and promoting a healthier environment. Beeswax also emits a subtle, natural fragrance that soothes the senses.
Essential Oils
We have carefully infused the 'Healing Sanctuary' Beyond Divine Candle with a harmonious blend of essential oils. These oils have been selected for their unique healing properties, ensuring a holistic experience. Breathe in the calming aroma as it surrounds you, creating a sacred space for meditation, mindfulness, and self-reflection.
Healing Crystals
Embedded within the 'Healing Sanctuary' Beyond Divine Candle are carefully chosen healing crystals, each selected for their specific energetic properties. These crystals harmonize with the candle's essence, amplifying its healing vibrations and creating a powerful synergy. As the flame flickers, witness the ethereal energy radiating from these precious gems.
Sacred Symbols
Inspired by ancient wisdom and sacred geometry, the 'Healing Sanctuary' Beyond Divine Candle bears intricate symbols imbued with meaning. These symbols have been thoughtfully incorporated into the design, infusing the candle with a deeper sense of spiritual connection and intention. Allow their presence to guide you on your healing journey.
Enhance Your Spiritual Practice
Whether you are a seasoned practitioner or just beginning your spiritual journey, the 'Healing Sanctuary' Beyond Divine Candle is a valuable companion. Immerse yourself in its gentle radiance and let it support your meditation, energy healing, or any other alternative medicine practices you engage in. The candle serves as a tangible reminder of the divine energy within and empowers you to explore deeper realms of healing and self-discovery.
Bring Balance to Your Life
In the fast-paced modern world, finding balance is essential for well-being. The 'Healing Sanctuary' Beyond Divine Candle provides a sacred haven where you can reconnect with your innermost self and restore harmony. Incorporate this candle into your self-care routine and witness its transformative effects as it helps you recharge, rejuvenate, and align with your highest potential.
A Gift of Love and Healing
Beyond its own healing properties, the 'Healing Sanctuary' Beyond Divine Candle makes a thoughtful and meaningful gift for loved ones. Show your care and support by sharing this exquisite creation with those who are on their own spiritual journeys. Encourage self-discovery, balance, and wellness with a gift that radiates love, healing, and positive vibrations.
Reiki The Boundless Energy - Your Partner in Healing
Reiki The Boundless Energy is committed to providing you with high-quality alternative and natural medicine products. Our 'Healing Sanctuary' Beyond Divine Candle is a testament to our dedication in extending holistic healing practices to all individuals seeking inner growth and well-being. We believe that by harnessing the power of divine energy through products like these, we can help you manifest your true potential in body, mind, and spirit.
Discover Your Healing Sanctuary Today
Embark on a transformational journey with the 'Healing Sanctuary' Beyond Divine Candle. Visit our website http://reiki-boundlessenergy.com/product-page/healing-sanctuary-beyond-divine-candle to learn more about this extraordinary creation and how it can support your healing process. Embrace the divine energy and experience the profound benefits of this celestial candle on your path to well-being and enlightenment.