'Courage Over Fear' Beyond Divine Candle
Feb 12, 2018
Aroma Therapy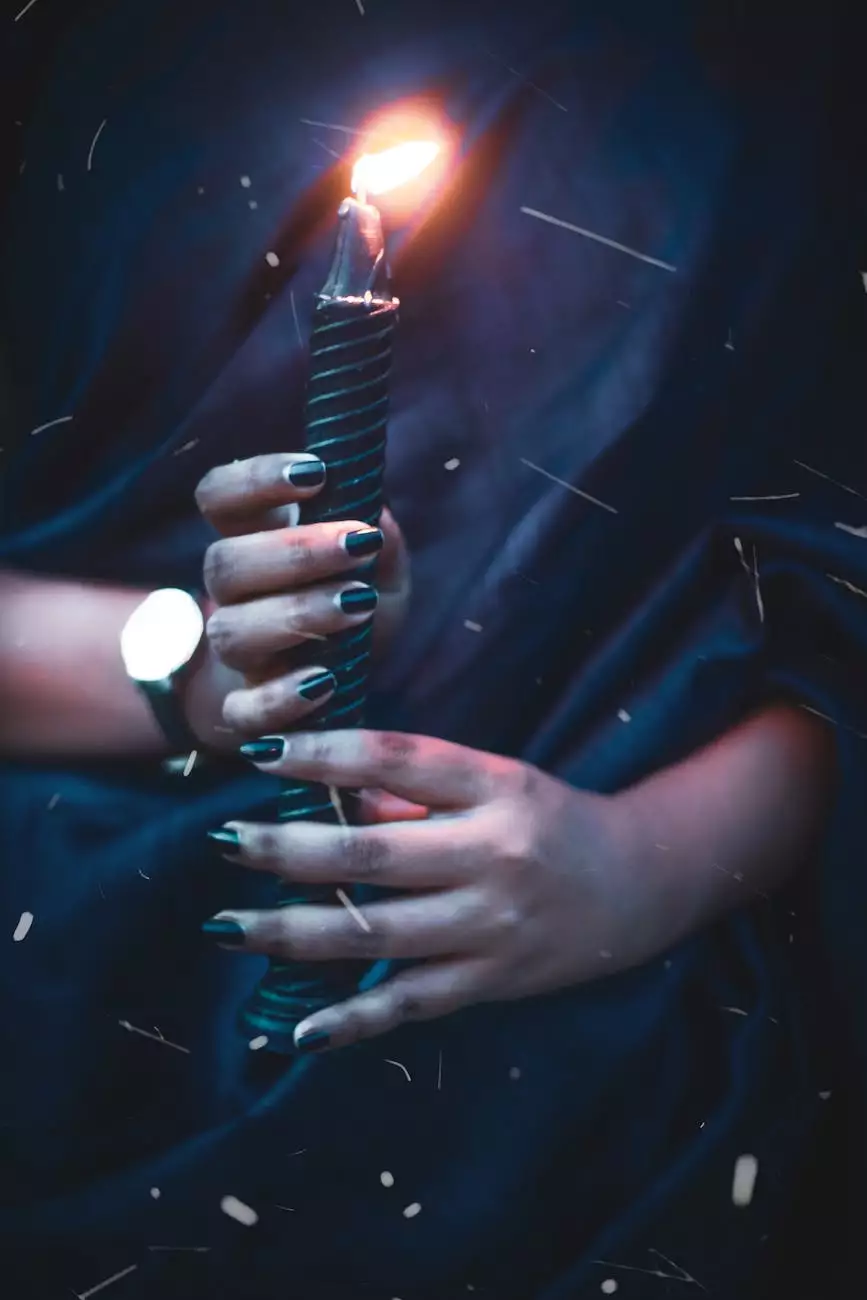 Welcome to the world of Reiki The Boundless Energy, where we believe in the power of alternative and natural medicine to heal, uplift, and transform. Our 'Courage Over Fear' Beyond Divine Candle is an extraordinary creation that combines the ancient art of Reiki with the enchanting glow of a candle. Immerse yourself in the divine energy it emanates and experience its incredible therapeutic benefits.
Ignite Your Inner Strength
The 'Courage Over Fear' Divine Candle is specifically crafted using ancient Reiki techniques, ensuring that every aspect of its creation is infused with positive, healing energy. Reiki, an ancient Japanese practice, harnesses the universal life force to promote physical, emotional, and spiritual well-being. By combining the power of Reiki with the flickering flame of a candle, this remarkable product offers a unique and transformative experience.
Overcome Fear and Embrace Courage
Fear can often hold us back from reaching our full potential and living a life of authenticity. The 'Courage Over Fear' Divine Candle serves as a powerful tool in overcoming these barriers and embracing our inner courage.
Enhance Your Meditation Practice
When lit, this candle creates a soothing ambiance that aids in relaxation and enhances your meditation practice. Its gentle flickering light helps you find inner peace and tranquility, allowing you to dive deeper into your spiritual journey.
Boost Your Confidence
The 'Courage Over Fear' Divine Candle is infused with essential oils known for their uplifting properties. The delicate aroma, combined with the positive energy infusing the candle, helps boost your confidence, empower your spirit, and instill a sense of inner strength. Say goodbye to self-doubt and embrace the fearless individual within you.
Unlock Your Full Potential
Releasing fear opens up new possibilities and enables us to live our lives to the fullest. The 'Courage Over Fear' Divine Candle acts as a beacon of light, guiding you towards unlocking your true potential. With its help, you can overcome the obstacles that hinder personal growth and step into a world of boundless possibilities.
A Gift of Empowerment
The 'Courage Over Fear' Divine Candle makes a thoughtful and meaningful gift for yourself or loved ones. Its healing energy and empowering symbolism make it an ideal present for anyone embarking on a journey of self-discovery, personal growth, or transformation.
Handcrafted with Love
Every 'Courage Over Fear' Divine Candle is meticulously crafted with love and intention. Our skilled artisans pour their expertise into crafting these candles, ensuring each one is of the highest quality. We take pride in using only the finest natural ingredients, sourced ethically and sustainably.
Indulge in Divine Energy
Allow the divine energy of the 'Courage Over Fear' Divine Candle to permeate your living space. Whether you choose to light it during your spiritual practice, meditation sessions, or simply to create a serene ambiance, this candle will infuse your surroundings with positive vibrations and rejuvenating energy.
Experience the Magic of Reiki The Boundless Energy
At Reiki The Boundless Energy, we are committed to offering products that promote holistic well-being and personal transformation. Our 'Courage Over Fear' Beyond Divine Candle is just one of the many ways we help individuals harness their inner power and overcome obstacles. With our dedication to alternative and natural medicine, we strive to empower you on your journey to living a vibrant and fulfilling life.