Somatic Therapy / Myofascial Release - Body Sattva Therapies
Mar 30, 2020
Therapies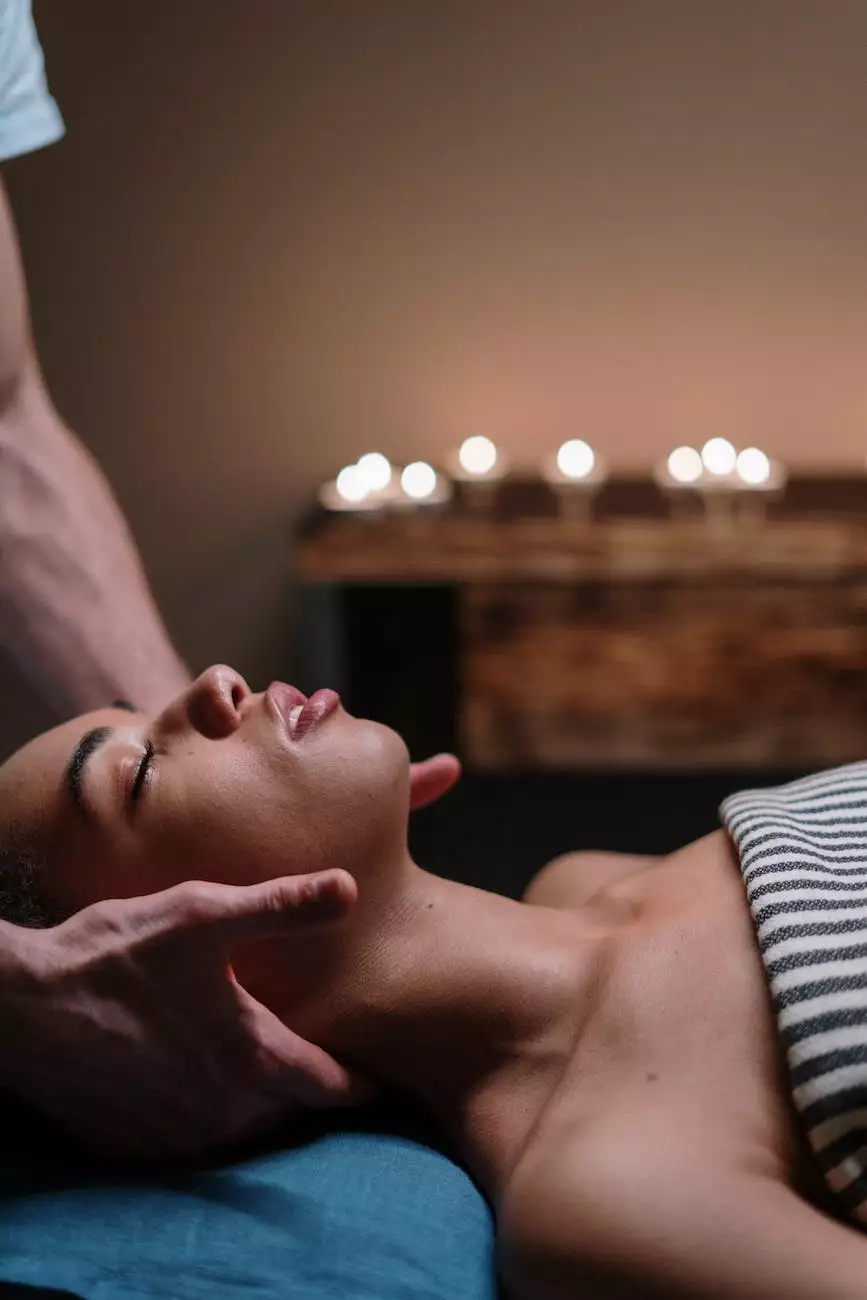 Welcome to Body Sattva Therapies, your premier destination for alternative and natural medicine in Reiki The Boundless Energy. Our highly skilled practitioners specialize in Somatic Therapy and Myofascial Release to help you find relief from physical discomfort and restore balance to your body.
Experience the Power of Somatic Therapy
Somatic Therapy incorporates various mind-body practices to address the root cause of physical pain and promote healing from within. It emphasizes the connection between the mind, body, and spirit, recognizing that all elements must be in harmony for optimal health.
At Body Sattva Therapies, our experienced therapists utilize a holistic approach to Somatic Therapy, combining techniques such as bodywork, movement, breathwork, and mindfulness. By integrating these practices, we aim to release tension, re-pattern movement, and restore balance to your overall well-being.
Unlocking Healing Potential with Myofascial Release
Myofascial Release is a specialized technique that focuses on releasing tension and restrictions within the fascia, a connective tissue that surrounds and supports every muscle, bone, and organ in the body. This gentle and effective approach targets the fascial system to alleviate pain and improve range of motion.
Our skilled therapists at Body Sattva Therapies combine their expertise in Somatic Therapy with Myofascial Release techniques to provide you with a truly transformative healing experience. By targeting the fascia, we aim to release deep-seated tension, promote postural alignment, and restore the natural movement of your body.
Benefits of Somatic Therapy and Myofascial Release
Somatic Therapy and Myofascial Release offer a wide range of benefits for individuals seeking natural and alternative approaches to healing. Some of the key advantages include:
Pain Relief: By addressing the root cause of pain, these therapies help alleviate chronic aches and discomfort.
Improved Range of Motion: Release tension and restrictions that limit your mobility, allowing for greater freedom of movement.
Enhanced Body Awareness: Gain a deeper understanding of your body's cues and signals, promoting a stronger mind-body connection.
Stress Reduction: Release physical and emotional stress stored in the body, leaving you feeling more relaxed and balanced.
Postural Alignment: Correct imbalances and misalignments in the body, promoting optimal posture and overall well-being.
Improved Emotional Well-being: These therapies have been known to help release emotional trauma and promote a sense of inner peace.
Why Choose Body Sattva Therapies?
When it comes to your health and well-being, trust the experts at Body Sattva Therapies. Our commitment to excellence, personalized approach, and dedication to your healing journey set us apart from the rest.
Here's why our clients choose us:
Experienced Practitioners: Our therapists have extensive experience and training in Somatic Therapy and Myofascial Release.
Individualized Treatment Plans: We tailor our therapies to meet your unique needs and goals, ensuring a personalized healing experience.
Holistic Approach: We address not only the physical symptoms but also the underlying emotional and energetic imbalances.
Comfortable and Relaxing Environment: Our spa-like atmosphere promotes relaxation and tranquility, enhancing the healing process.
Comprehensive Range of Services: In addition to Somatic Therapy and Myofascial Release, we offer various holistic therapies to support your well-being.
Results-Driven Approach: We are dedicated to helping you achieve long-lasting results and improvements in your overall health and vitality.
Book Your Somatic Therapy / Myofascial Release Session Today
Are you ready to experience the transformative power of Somatic Therapy and Myofascial Release? Contact us at Body Sattva Therapies to schedule your session today. Let our skilled practitioners guide you towards optimal health and well-being.
Discover the healing potential within your own body and embark on a journey to a pain-free, balanced, and vibrant life. We look forward to being a part of your wellness journey.