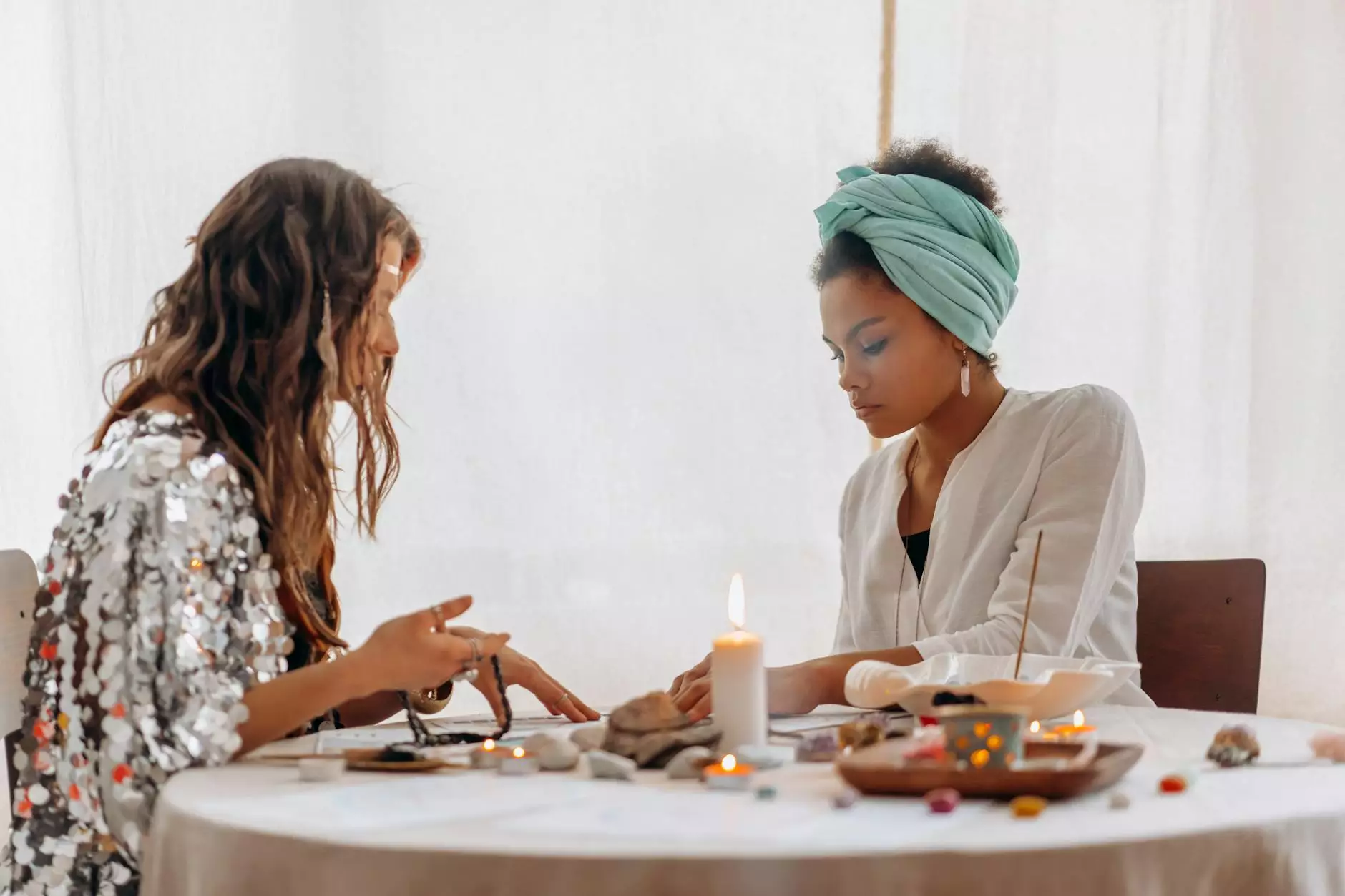 Reiki The Boundless Energy: Empowering You Through Natural Medicine
Welcome to Reiki The Boundless Energy, where we believe in harmonizing the mind, body, and spirit through holistic healing practices. Our dedicated team at White Dove Circle of Light & Love offers a wide range of alternative and natural medicine services to restore balance, promote well-being, and empower you on your healing journey.
Your Path to Healing and Transformation
At Reiki The Boundless Energy, we understand that each person's healing journey is unique. Whether you are seeking physical, emotional, or spiritual healing, our holistic healing services are designed to address your individual needs. Our team of highly skilled practitioners are committed to providing you with the highest quality care and support.
Comprehensive Holistic Healing Services
Our holistic healing services encompass a wide range of modalities, ensuring a comprehensive approach to your well-being. From Reiki energy healing to crystal therapy, shamanic healing, meditation sessions, and more, we offer a variety of alternative and natural medicine techniques to support your healing process.
Reiki Energy Healing
Reiki, which translates to "universal life energy," is a form of energy healing that promotes relaxation, stress reduction, and healing on all levels – physical, emotional, mental, and spiritual. Our experienced Reiki practitioners use gentle touch or non-touch techniques to help restore balance and activate your body's natural healing abilities.
Crystal Therapy
Crystals have been used for centuries as a powerful tool for healing and transformation. Our crystal therapy sessions harness the unique energies of crystals to promote physical and emotional well-being. Each crystal carries its own vibrations and properties, and our practitioners will carefully select and place crystals to enhance your healing experience.
Shamanic Healing
Shamanic healing connects you with the spiritual realms and ancient wisdom, allowing for profound transformation and healing. Our skilled shamanic practitioners offer a range of techniques such as soul retrieval, energy clearing, and shamanic journeying to help you release energetic blockages, gain insights, and restore harmony to your being.
Meditation Sessions
Meditation is a powerful practice that brings balance, clarity, and inner peace. Our meditation sessions are designed to guide you into a deep state of relaxation, helping you release stress, cultivate mindfulness, and tap into your innate healing abilities. Experience the transformative benefits of meditation as you rejuvenate your mind, body, and spirit.
Experienced and Compassionate Practitioners
Our team of holistic healing practitioners at Reiki The Boundless Energy is dedicated to providing you with the highest level of care. Each practitioner brings their unique expertise, experience, and compassionate approach to their sessions. We prioritize creating a safe and nurturing environment to support your healing journey.
Embark on Your Healing Journey Today
Are you ready to experience the transformative power of holistic healing? Reiki The Boundless Energy invites you to explore our comprehensive range of holistic healing services. Begin your healing journey today and discover the profound benefits of alternative and natural medicine at White Dove Circle of Light & Love.
Contact Us
If you have any questions or would like to book an appointment, please contact us at:
Phone: [Your Phone Number]
Email: [Your Email Address]
We look forward to supporting you on your path to well-being and wholeness.