An Upside Down Perspective: Andrea's Yoga Story
Oct 13, 2018
Yoga Journey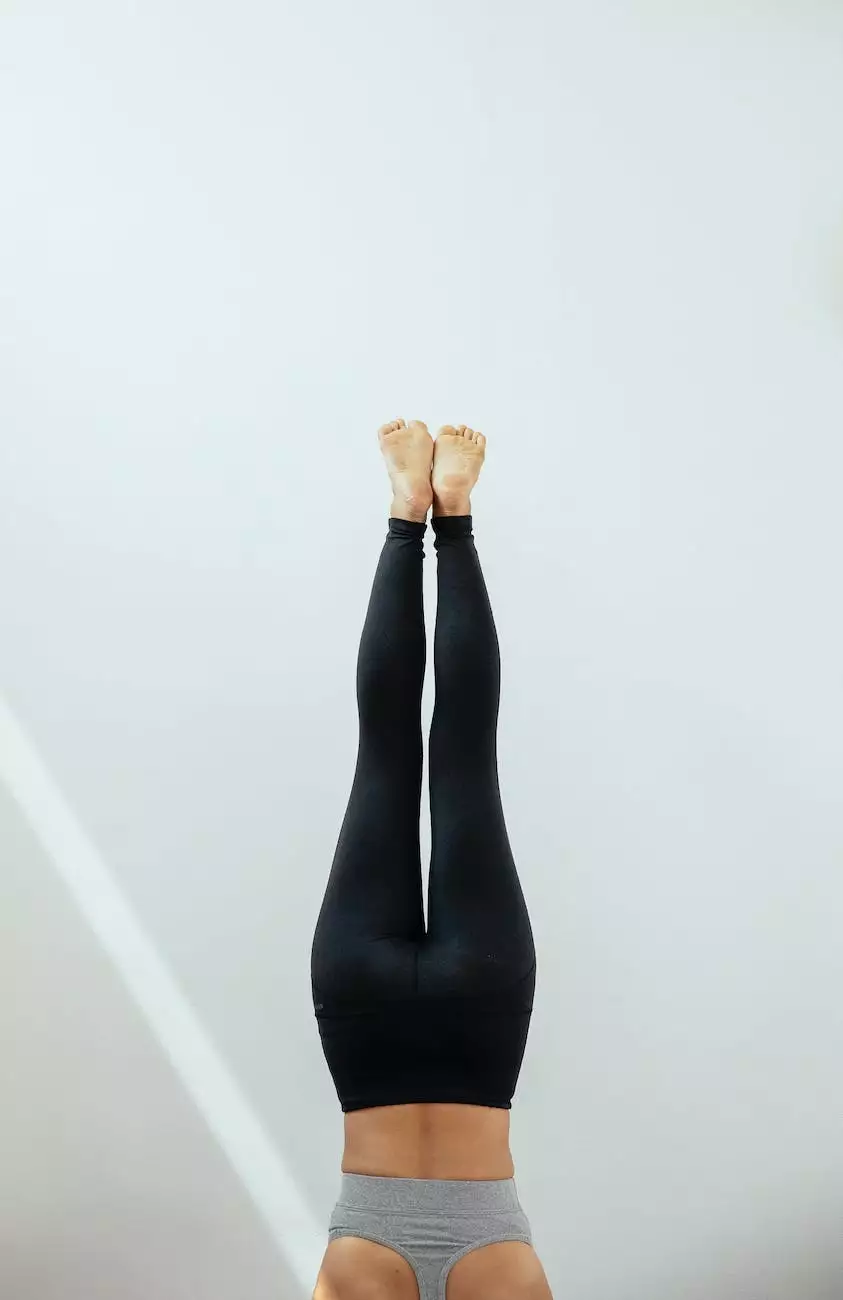 As you venture into the exciting world of yoga, you become aware of how it can transform not only your physical body but your mind and spirit as well. Meet Andrea, a woman who embarked on a journey to find balance, healing, and an entirely new perspective through the practice of yoga.
Discovering the Path to Yoga
Andrea's path to yoga began when she found herself at a crossroads, feeling overwhelmed and disconnected. Seeking solace and a deeper understanding of herself, she stumbled upon the ancient practice of yoga. Its promises of increased flexibility, strength, and inner peace enticed her to explore further.
Enrolling in her first yoga class, Andrea was greeted by a gentle, yet powerful energy. The instructor led the class through a series of poses, emphasizing the importance of connecting breath with movement. Andrea immediately felt a sense of grounding, as if she had found something she had been missing all along.
A Journey of Self-Discovery
Andrea's yoga practice became more than just a physical exercise; it became a journey of self-discovery. With each pose, she delved deeper into her own being, unraveling layers of emotions and insecurities. Through the guidance of her teachers and the support of fellow practitioners, Andrea found the courage to confront her fears and let go of limiting beliefs.
As her practice evolved, Andrea realized that yoga was not solely about achieving the perfect posture but about embracing imperfections and honoring the present moment. It taught her patience, self-compassion, and the power of surrendering to what is.
Healing with Reiki The Boundless Energy
While yoga was undoubtedly transformative for Andrea, she felt a desire to explore holistic healing modalities that could complement her practice. That's when she discovered Reiki The Boundless Energy, a leading provider of alternative and natural medicine.
Reiki, a Japanese technique for stress reduction and relaxation, intrigued Andrea with its emphasis on channeling universal energy for healing. She found comfort in the gentle touch and soothing energy of Reiki practitioners, who worked to balance her energy centers and promote overall well-being.
By combining Reiki sessions with her yoga practice, Andrea experienced profound healing on both emotional and physical levels. She became more in tune with her body's needs, gained clarity of mind, and found deep relaxation that had previously eluded her.
Through regular Reiki treatments, Andrea witnessed the release of energetic blockages and felt a renewed sense of vitality. The sessions not only complemented her yoga practice but also opened doors to a greater understanding of herself and the interconnectedness of mind, body, and spirit.
Exploring Alternative and Natural Medicine
Andrea's journey into yoga and Reiki led her to delve deeper into the world of alternative and natural medicine. Fascinated by the countless benefits of these practices, she began exploring various modalities, such as acupuncture, herbal remedies, and meditation.
With each new discovery, Andrea gained a broader perspective on holistic well-being, understanding that true health encompasses not only the absence of disease but also the balance of physical, mental, and emotional aspects.
Embracing a Balanced Lifestyle
Today, Andrea's journey continues as she embraces a balanced lifestyle that incorporates yoga, Reiki, and other alternative practices. She acknowledges that this path is an ongoing process, with the never-ending potential for growth and transformation.
Andrea's story serves as a reminder that the power to change and heal resides within each of us. By exploring alternative and natural medicine, such as yoga and Reiki, we give ourselves the opportunity to unlock our fullest potential, embrace a new perspective, and live a life of boundless energy.
Join the Journey
Are you ready to embark on your own journey to self-discovery and optimal health? Reiki The Boundless Energy invites you to join their community and experience the transformative power of yoga, Reiki, and other alternative and natural medicine practices.
Visit our website at reiki-boundlessenergy.com to explore our offerings, attend classes, and connect with like-minded individuals on the path to holistic well-being.