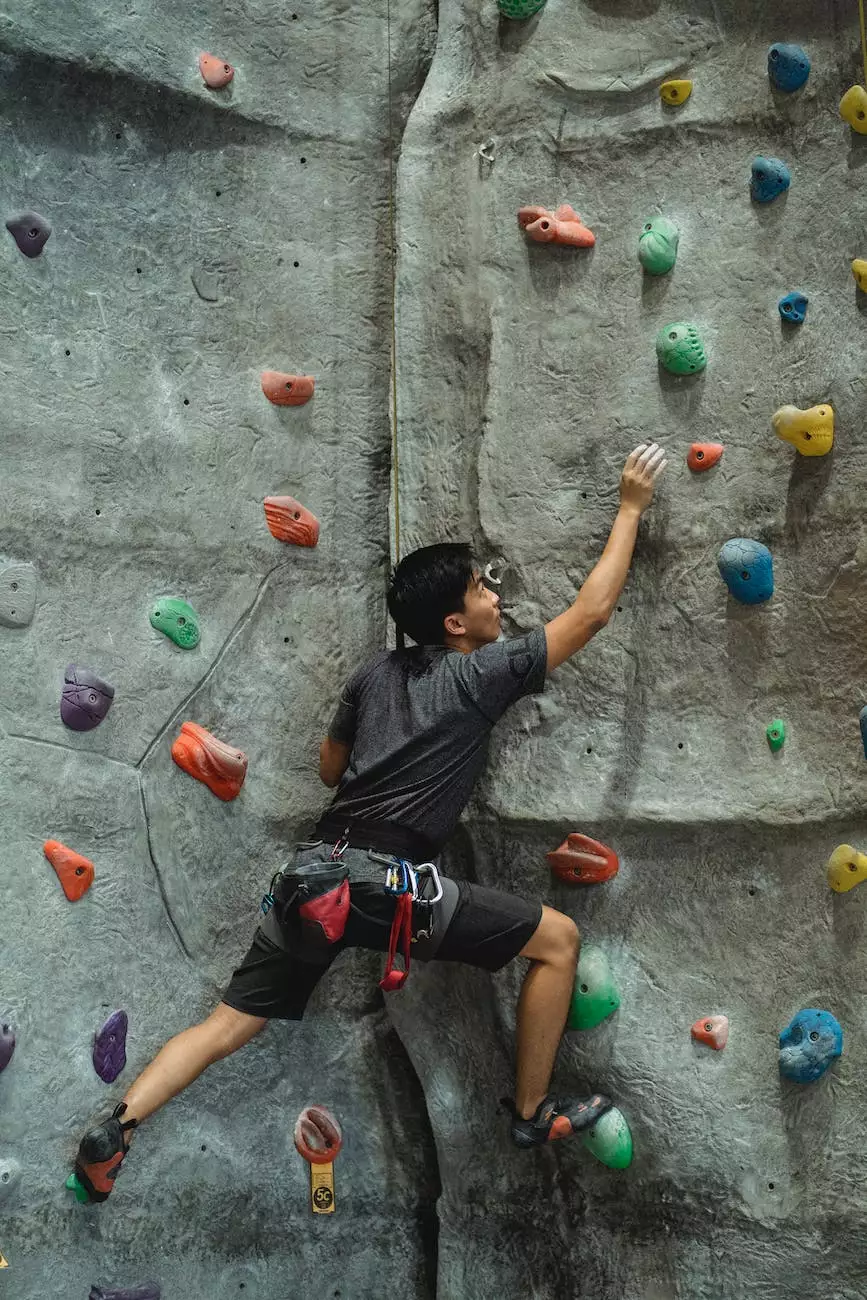 Introduction
Welcome to Clear, Center, Climb by Reiki The Boundless Energy - your ultimate resource for achieving optimal well-being through alternative and natural medicine. In this blog post, we will delve into the transformative power of clearing the mind, centering your energy, and climbing towards a healthier and more balanced life.
The Power of Clearing the Mind
Clearing the mind is an essential step towards achieving inner peace and clarity. By letting go of negative thoughts, stress, and mental clutter, you create space for positive energy to flow freely. At Reiki The Boundless Energy, we provide powerful techniques and insights to help you clear your mind and embrace a state of calmness and serenity.
Techniques for Clearing the Mind
Meditation: Discover the art of meditation and how it can clear your mind, reduce anxiety, and promote emotional well-being.
Breathing Exercises: Explore various breathing techniques that can instantly calm your mind and alleviate stress.
Journaling: Learn the benefits of journaling and how it can help you release emotional burdens and gain mental clarity.
Nature Walks: Immerse yourself in the healing power of nature, allowing your mind to wander and find inner peace.
The Essence of Centering Your Energy
Centering your energy is all about finding balance and harmony within yourself. It involves aligning your mind, body, and spirit to unlock your true potential. Reiki The Boundless Energy offers expert advice and techniques to help you center your energy and experience a profound sense of well-being.
Tools for Centering Your Energy
Reiki Healing: Explore the ancient practice of Reiki and its ability to balance your chakras, cleanse your energy, and promote overall wellness.
Yoga and Tai Chi: Discover the transformative power of these ancient practices in grounding your energy, improving flexibility, and fostering inner peace.
Crystal Therapy: Learn about the healing properties of crystals and how they can assist in balancing and harmonizing your energy centers.
Aromatherapy: Dive into the world of essential oils and their ability to support emotional well-being and enhance energy alignment.
Climbing Towards Optimal Well-being
When you clear your mind and center your energy, you create a solid foundation for climbing towards optimal well-being. At Reiki The Boundless Energy, we believe in a holistic approach to health, combining alternative and natural medicine practices to enhance your overall well-being.
Pathways to Optimal Well-being
Our comprehensive guide explores various pathways to help you climb towards optimal well-being:
1. Nutrition and Diet
Discover the right foods to nourish your body and boost your energy levels. With our expert advice, you'll learn how to create a balanced and nutritious diet tailored to your unique needs.
2. Exercise and Movement
Explore different exercises and movement practices that can improve your physical and mental well-being. From yoga to cardio workouts, our guide covers a range of options to suit all fitness levels.
3. Natural Remedies
Learn about the power of natural remedies and how they can support your body's healing processes. From herbal teas to essential oils, we provide valuable insights into the world of natural medicine.
4. Mindfulness and Stress Management
Discover mindfulness techniques and stress management strategies that can help you navigate life's challenges with grace and balance. Our expert tips will empower you to cultivate a positive mindset and handle stress effectively.
Conclusion
Clear, Center, Climb - three powerful steps towards achieving optimal well-being. Through our blog post, Reiki The Boundless Energy invites you to embark on a journey of self-discovery and transformation. Clear your mind, center your energy, and climb towards a healthier, happier, and more fulfilling life. Explore our comprehensive guide on alternative and natural medicine for a holistic approach to health and wellness.