Animal Treatments - Reiki The Boundless Energy
Apr 20, 2021
Therapies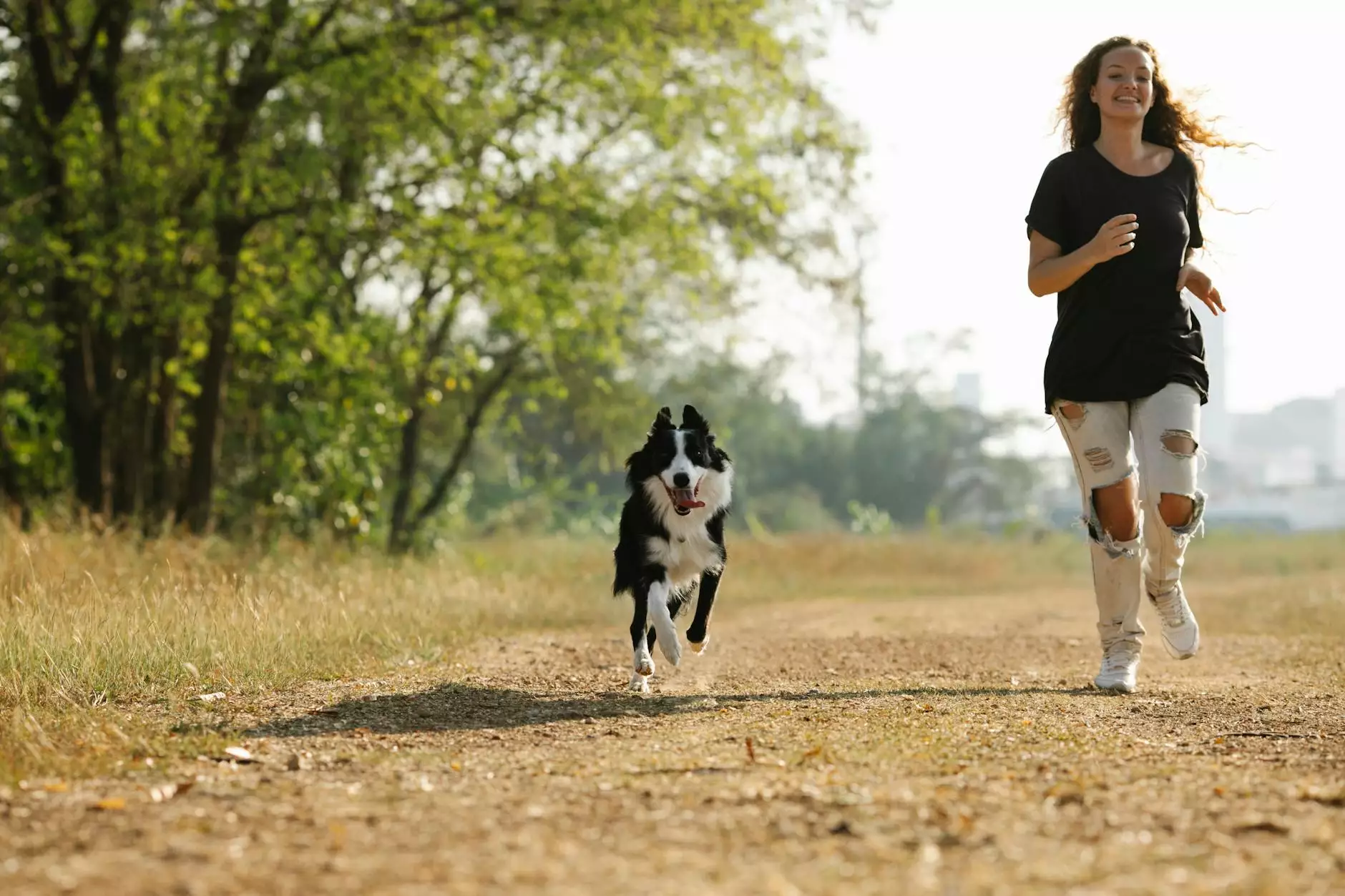 Introduction to Animal Treatments
At Reiki The Boundless Energy, we specialize in providing animal treatments that embrace the power of alternative and natural medicine. Our dedicated team understands the unique bond between humans and animals, recognizing the importance of their well-being and health.
With our holistic approach, we offer a range of treatments that cater to various animals, including dogs, cats, horses, and more. Our skilled practitioners combine Reiki, a Japanese healing technique, and other natural modalities to support your pets' physical, emotional, and even spiritual needs.
The Power of Reiki for Animals
Reiki is a gentle and non-invasive therapy that promotes balance and harmony within the body. It works by channeling positive energy to the areas that require healing, helping animals restore their natural state of well-being. Through this therapy, animals can experience relaxation, reduced stress levels, and accelerated healing processes.
Our highly trained practitioners at Reiki The Boundless Energy understand the unique energy systems of animals, tailoring each treatment to suit their specific needs. Whether it's alleviating physical pain, addressing behavioral issues, or simply improving overall health, Reiki can provide remarkable benefits for your beloved pets.
Comprehensive Animal Treatment Services
We offer a comprehensive range of animal treatment services that aim to address a variety of conditions and support your pets' overall wellness. Our treatments include:
1. Reiki for Physical Healing
Reiki techniques can promote faster recovery from injuries, surgeries, or chronic conditions. By stimulating the body's natural healing response, Reiki enhances the effectiveness of traditional veterinary treatments and helps reduce pain and inflammation.
2. Reiki for Emotional Balance
Animals, just like humans, can experience emotional imbalances due to trauma, anxiety, or separation anxiety. Reiki helps them release negative emotions, providing a sense of peace, security, and emotional stability.
3. Reiki for Behavioral Issues
If your pet exhibits behavioral issues such as aggression, fear, or excessive stress, Reiki treatments can assist in addressing these challenges. By promoting relaxation, Reiki helps animals overcome past traumas and develop healthier behaviors.
4. Reiki for Energetic Alignment
Animals are highly sensitive to energetic imbalances. Reiki helps rebalance their energy centers, known as chakras, promoting overall well-being and vitality.
5. Reiki for Senior Animals
As animals age, they may experience a variety of health issues, including arthritis, decreased mobility, and cognitive decline. Our specialized Reiki treatments for senior animals focus on improving their quality of life, reducing discomfort, and enhancing their overall vitality.
Each animal treatment session at Reiki The Boundless Energy is tailored to meet the specific needs of your beloved pets. Our practitioners create a nurturing and calm environment that allows animals to relax and benefit fully from the healing energy of Reiki.
Why Choose Reiki The Boundless Energy?
As a leading provider of animal treatments in the field of alternative and natural medicine, Reiki The Boundless Energy stands out for several reasons:
Highly skilled and experienced practitioners trained in both Reiki and animal care.
A compassionate and gentle approach that respects the individuality of your pets.
Proven track record of successful treatments and satisfied animal owners.
A welcoming and soothing environment that ensures animals feel safe and comfortable.
Continuous dedication to ongoing education and professional development.
At Reiki The Boundless Energy, we believe in the power of alternative and natural medicine to enhance the lives of animals. Our goal is to foster a deeper connection between humans and their beloved pets, promoting their overall health, happiness, and longevity.
Are you ready to explore the exceptional benefits of Reiki for your animals? Contact Reiki The Boundless Energy today to schedule an appointment or learn more about our animal treatment services. Invest in your pets' well-being and experience the transformative power of Reiki!