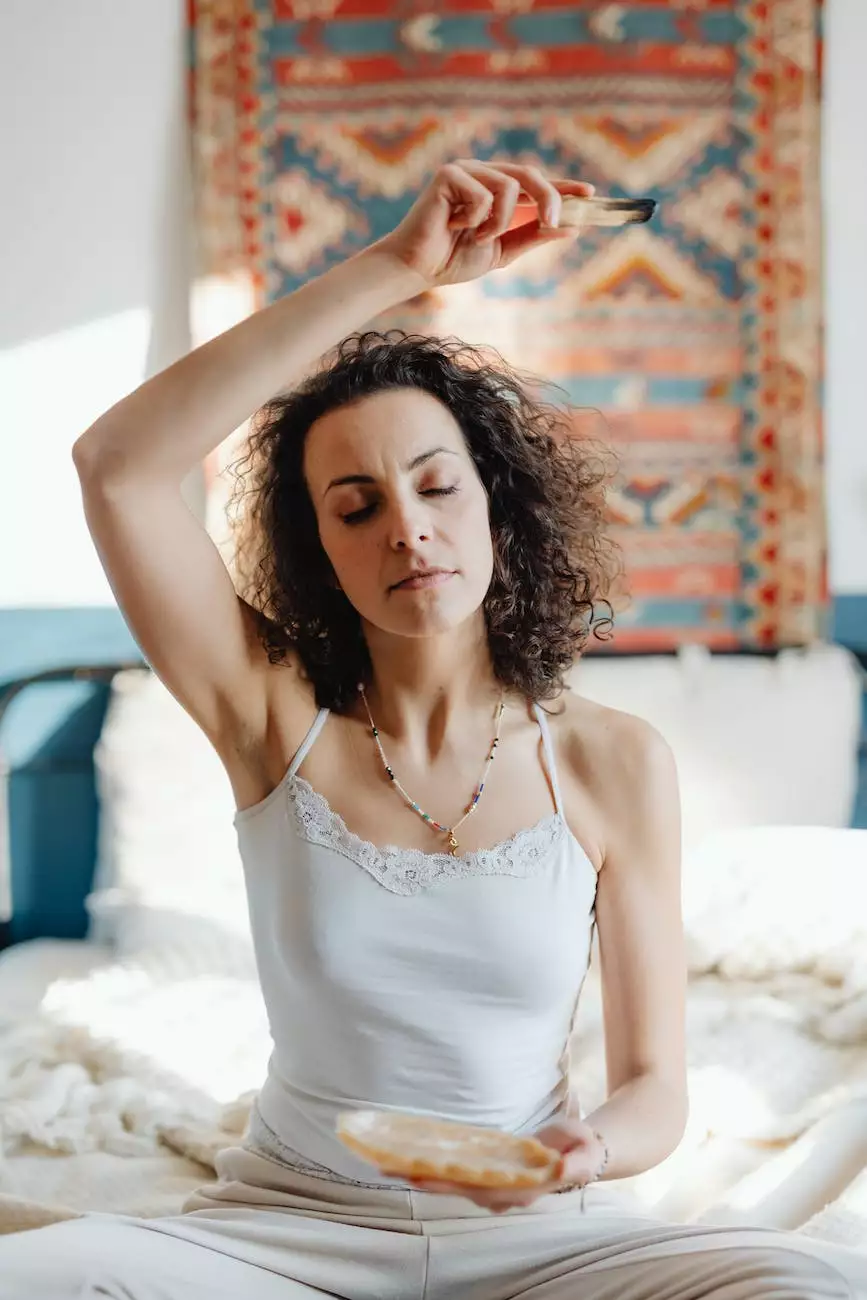 Enhance Your Meditation Practice with Reiki The Boundless Energy
Welcome to Reiki The Boundless Energy, the ultimate destination for alternative and natural medicine enthusiasts. We are proud to introduce our premium product: Meditation Stick Incense 20pk. Our exceptional incense sticks are specially crafted to take your meditation sessions to new heights, allowing you to achieve a deeper connection with your inner self.
Benefits of Meditation Stick Incense 20pk
Our Meditation Stick Incense 20pk offers a plethora of benefits, making it an essential companion for your meditation practice. Let's delve into the advantages of using our high-quality incense:
1. Heightened Spiritual Experience
Ignite your spiritual journey with our Meditation Stick Incense 20pk. As the soothing aroma fills the air, it creates a sacred space that amplifies your connection to the divine. The carefully selected blend of natural ingredients in our incense enhances the ambiance, helping you achieve a state of tranquility and spiritual awakening during your meditation sessions.
2. Deep Relaxation and Stress Relief
In today's fast-paced world, finding moments of relaxation and relieving stress is crucial. Our incense aids in deep relaxation, allowing you to unwind, let go of worries, and release tension from your body and mind. The calming properties of our incense help restore balance and promote a sense of calmness, making your meditation practice even more effective.
3. Improved Focus and Concentration
One of the significant challenges during meditation is maintaining focus and concentration. With our Meditation Stick Incense 20pk, you can overcome this hurdle effortlessly. The captivating scent engages your senses and serves as an anchor, keeping your mind centered on the present moment. This heightened focus allows you to delve deeper into your meditation practice, enhancing its overall effectiveness.
4. Clearing Negative Energy
Every day, we encounter various energies that can impact our emotional and mental well-being. Our incense helps clear negative energy, providing you with a space of purity and positivity. As you light our Meditation Stick Incense, visualize negativity dissipating, making way for positive energy and allowing you to fully immerse yourself in your meditation practice.
5. Aromatherapy Benefits
In addition to its spiritual advantages, our Meditation Stick Incense 20pk offers aromatherapy benefits that enhance your overall well-being. The carefully selected blend of natural scents has a positive impact on your mood, promoting relaxation, uplifting your spirit, and creating an atmosphere of serenity. Breathe in the soothing aroma and let your senses embark on a therapeutic journey.
How to Use Meditation Stick Incense 20pk
Using our Meditation Stick Incense couldn't be simpler. Just follow these steps:
Find a quiet and comfortable space for your meditation practice.
Place the incense stick in an appropriate holder, ensuring it is secure and upright.
Light the tip of the incense stick using a match or a lighter.
Allow the flame to burn for a few seconds, then gently blow it out, leaving the incense smoldering.
Enjoy the mesmerizing aroma as it fills the room and soothes your senses.
Begin your meditation, focusing on your breath and embracing the transformative experience facilitated by our incense.
Experience the True Essence of Meditation
At Reiki The Boundless Energy, we believe that meditation is a profound practice that allows us to connect with our inner selves and the universe. Our Meditation Stick Incense 20pk is a testament to our commitment to providing you with the finest tools to enhance your meditative journey.
Try our Meditation Stick Incense today and unlock the transformative power of meditation. Connect with your inner being, find peace, and truly experience the boundless energy of Reiki.
Reiki The Boundless Energy © 2022. All rights reserved.