Genesis - The Story of Adam and Eve
Mar 17, 2018
Yoga Journey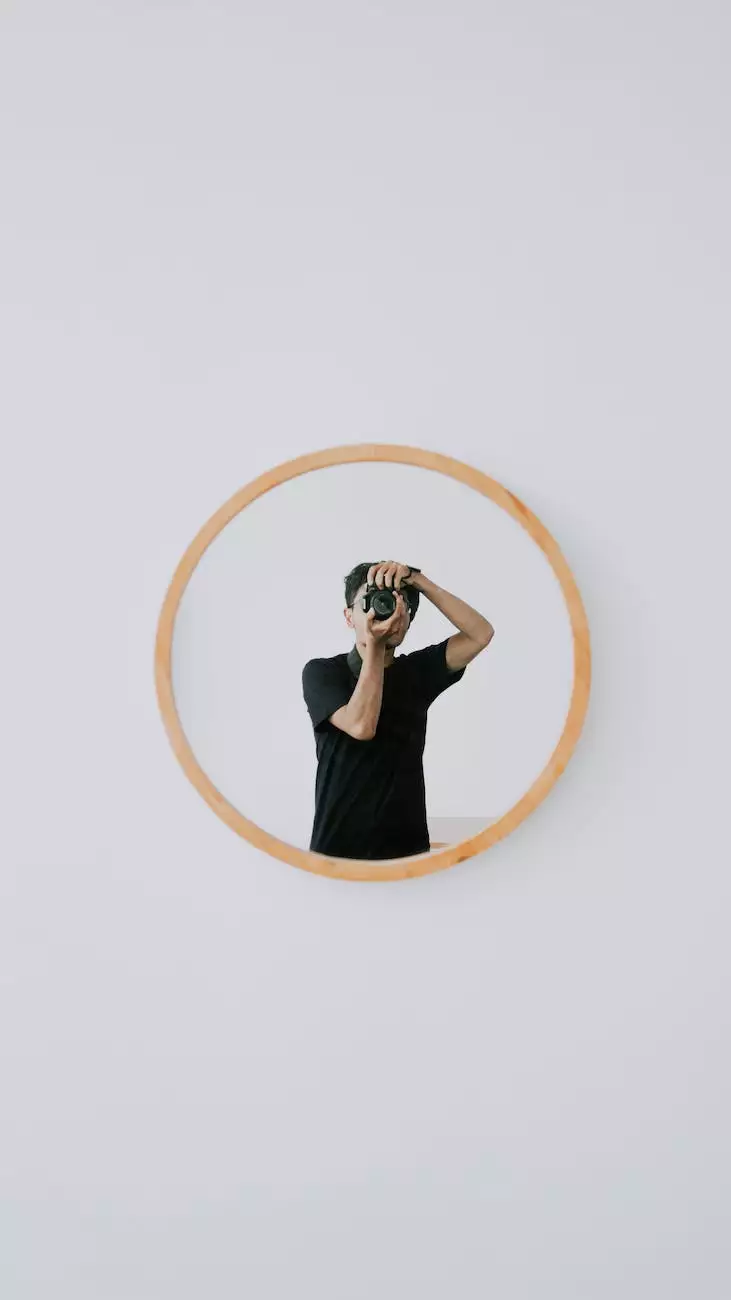 The Sacred Tale of Creation Revealed by White Dove Circle!
Welcome to the profound exploration of Genesis, the story of Adam and Eve, as shared by White Dove Circle! Delve into the depths of this ancient wisdom and uncover the spiritual insights hidden within this sacred tale of creation.
The Significance of Adam and Eve
In the book of Genesis, Adam and Eve are introduced as the first human beings, created by God in His own image. They represent the birth of humanity, offering a profound narrative that resonates across generations and cultures.
Adam, meaning "man," and Eve, meaning "life" or "living," symbolize the duality of existence and the harmony between masculine and feminine energies. Their story captures the essence of human experiences, emotions, and spiritual evolution.
The Garden of Eden and the Tree of Knowledge
The Garden of Eden, an idyllic paradise, serves as the backdrop for Adam and Eve's journey. It represents a state of pure consciousness and divine connection, where all needs are met and harmony prevails. Within this lush garden stands the Tree of Knowledge, bearing the forbidden fruit.
The Tree of Knowledge symbolizes the power of choice and free will. God commanded Adam and Eve not to eat from its fruit, for it would bring knowledge of good and evil. However, their curiosity led them to partake in the fruit, ultimately resulting in their expulsion from paradise.
The Fall from Grace and the Gift of Redemption
Adam and Eve's disobedience caused their expulsion from the Garden of Eden, leading to a profound shift in their existence. They faced the consequences of their actions and the realities of life outside the garden's protective sanctuary. Yet, embedded within this tale lies the message of hope and redemption.
Inherent in their fall from grace is the invitation to embrace personal growth, learn from mistakes, and seek forgiveness. It encourages us to recognize our inherent divine nature and strive for spiritual awakening, despite the imperfections of our earthly journey. Through their story, we are reminded of the boundless love and grace of the Divine.
The Spiritual Lessons and Symbolism
The story of Adam and Eve offers profound spiritual lessons and rich symbolism. It delves into themes such as temptation, desire, trust, vulnerability, and the complexity of human relationships. The serpent, often associated with temptation and evil, represents the shadow aspects of the human psyche.
Moreover, the clothing of animal skins given to Adam and Eve by God signifies the physical body, which became necessary after their newfound awareness of mortal existence and vulnerability. This physicality also sets the stage for humanity's experience of pain, suffering, and the opportunity for spiritual growth.
The Universal Relevance Today
The story of Adam and Eve continues to hold relevance in our modern lives. It contains timeless wisdom that transcends religious and cultural boundaries, offering guidance as we navigate our own spiritual paths.
As spiritual seekers, we can interpret this tale as a metaphorical reflection of our own journey. It urges us to embrace our divine essence, make conscious choices, take responsibility for our actions, and strive for spiritual growth and enlightenment.
Unlocking the Wisdom Within
White Dove Circle invites you to explore the depths of the story of Adam and Eve, uncovering the hidden spiritual gems within this sacred narrative. Through meditation, reflection, and connecting with like-minded individuals, you can unlock the wisdom embedded in this timeless tale.
Join us on this transformative journey as we rediscover the profound lessons and spiritual insights waiting to be revealed within Genesis, the story of Adam and Eve.
Reiki The Boundless Energy - Empowering Healing and Wellness
At Reiki The Boundless Energy, we honor the holistic approach to health, embracing alternative and natural medicine. Through the ancient healing practice of Reiki, we channel divine energy to promote balance, harmony, and overall well-being.
Our passionate practitioners are dedicated to empowering individuals on their healing journeys. We believe in the body's innate ability to heal itself and offer supportive treatments to restore vitality, reduce stress, and promote emotional and physical wellness.
Experience the Transformative Power of Reiki
Embark on a journey of healing and self-discovery as you experience the transformative power of Reiki. Our expert practitioners provide personalized sessions tailored to your unique needs, allowing the flow of energy to restore and rejuvenate your mind, body, and spirit.
Whether you seek relief from physical ailments, emotional traumas, or spiritual blockages, Reiki offers a gentle yet powerful healing modality. Trust in the boundless energy that surrounds and flows within you, awakening your inner potential and promoting holistic wellness.
Embrace a Holistic Lifestyle
Reiki The Boundless Energy encourages you to embrace a holistic lifestyle, fostering balance in all aspects of your being. Through mindful practices, nutritional guidance, and energetic therapies, we support your journey towards optimal health and well-being.
Our comprehensive approach encompasses not only physical healing but also emotional, mental, and spiritual growth. We believe that true wellness results from a harmonious alignment of all these elements, allowing you to live a life of vitality, purpose, and joy.
Discover Your Boundless Potential
Step into a world of limitless possibilities as you explore the depths of Reiki and the wisdom within the story of Adam and Eve. Together, we can awaken your boundless potential, harnessing the power of divine energy to ignite transformation and create a life filled with love, abundance, and purpose.
Visit Reiki The Boundless Energy today and embark on a journey towards holistic wellness, spiritual growth, and self-empowerment. Your inherent divinity awaits, ready to unfold and guide you on a path of boundless love and light.