Discover the Magic of Incense Candles & Smudge Sticks with Reiki The Boundless Energy
Dec 13, 2017
Aroma Therapy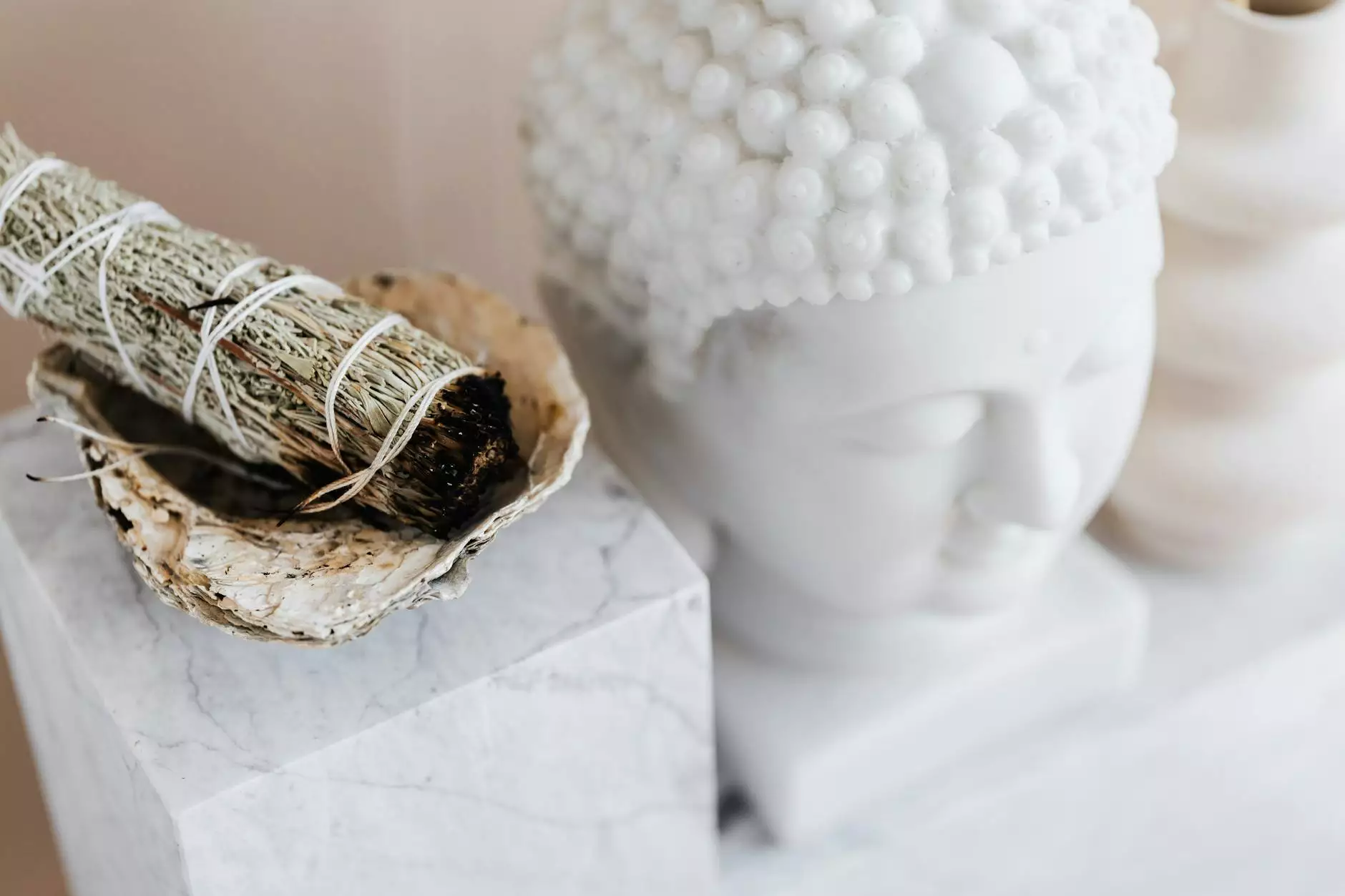 Transform Your Environment with Aromatherapy
At Reiki The Boundless Energy, we believe in harnessing the power of nature to promote holistic well-being. Our collection of incense candles and smudge sticks offers a wide range of options for creating a serene and harmonious environment.
Ignite Your Senses with Incense Candles
Our incense candles are meticulously handcrafted using premium ingredients to provide you with an unparalleled aromatic experience. Each candle is infused with natural essential oils that not only fill the air with captivating fragrances but also offer various therapeutic benefits.
Whether you seek relaxation, stress relief, or spiritual upliftment, our incense candles have got you covered. Choose from a variety of scents, including lavender, sandalwood, jasmine, and more, to create the perfect ambiance for meditation, yoga sessions, or simply unwinding after a long day.
Purify and Cleanse with Smudge Sticks
If you're looking to cleanse your space and restore positive energy, our smudge sticks are an excellent choice. Used for centuries in spiritual rituals, smudging involves burning sacred herbs to purify the environment and remove negative energies.
Our smudge sticks are made from premium, sustainably sourced herbs such as white sage, palo santo, and cedar. Each smudge stick is carefully bundled by hand, ensuring the highest level of quality and effectiveness during your spiritual cleansing practices.
Experience the power of smudging and let the aromatic smoke envelop your surroundings, bringing about a sense of clarity, harmony, and tranquility. Create sacred moments, enhance your meditation sessions, or simply enjoy the soothing scent as it fills your space.
The Benefits of Incense Candles and Smudge Sticks
1. Aromatherapy for Well-being
Aromatherapy has been widely recognized for its positive effects on the mind, body, and spirit. Our incense candles and smudge sticks are carefully crafted to release fragrances that can uplift mood, reduce stress, and promote relaxation. Breathe in the therapeutic aromas and allow yourself to unwind in a truly revitalizing atmosphere.
2. Spiritual Cleansing and Energy Clearing
Smudging has long been used by indigenous cultures as a powerful ritual for spiritual cleansing and energy clearing. As the sacred smoke purifies your space, it can help remove negative energies, enhance spiritual awareness, and restore balance. Use our smudge sticks to create a sacred sanctuary and invite positive energy into your life.
3. Enhance Meditation and Mindfulness Practices
Whether you are an experienced meditator or just starting your mindfulness journey, the right ambiance can significantly enhance your practice. Our incense candles and smudge sticks create a calming and focused environment, allowing you to deepen your meditation, increase self-awareness, and connect with your inner self.
4. Create a Sacred Space
Your sacred space is a reflection of your inner self and a place where you can retreat, recharge, and find solace amidst the chaos of daily life. By incorporating our incense candles and smudge sticks into your space, you can transform any room into a sanctuary that nurtures peace, tranquility, and positive energy.
Choose Reiki The Boundless Energy for Your Incense Candle and Smudge Stick Needs
As a trusted provider of alternative and natural medicine products, Reiki The Boundless Energy ensures the highest quality standards and customer satisfaction. When you choose us, you can expect:
Premium Ingredients: Our incense candles and smudge sticks are crafted with care, using only premium, natural ingredients sourced from trusted suppliers.
Handmade with Love: Each product is meticulously handmade by our skilled artisans to ensure top-notch quality and attention to detail.
Positive Energy Infusion: All our products are infused with positive intentions and Reiki energy, amplifying their natural healing properties and spiritual benefits.
Eco-Friendly Practices: We are committed to sustainability and eco-consciousness, using eco-friendly packaging materials and promoting ethical sourcing.
Customer Satisfaction: Your satisfaction is our top priority. We strive to provide excellent customer service and deliver products that exceed your expectations.
Discover the transformative power of incense candles and smudge sticks with Reiki The Boundless Energy. Explore our diverse collection and invite the enchanting scents and spiritual cleansing rituals into your life. Elevate your well-being and embrace the holistic benefits of alternative and natural medicine.
Take a step towards creating a soothing and sacred space that promotes balance, serenity, and harmony. Order your incense candles and smudge sticks today from Reiki The Boundless Energy and embark on a journey of self-discovery and spiritual awakening.