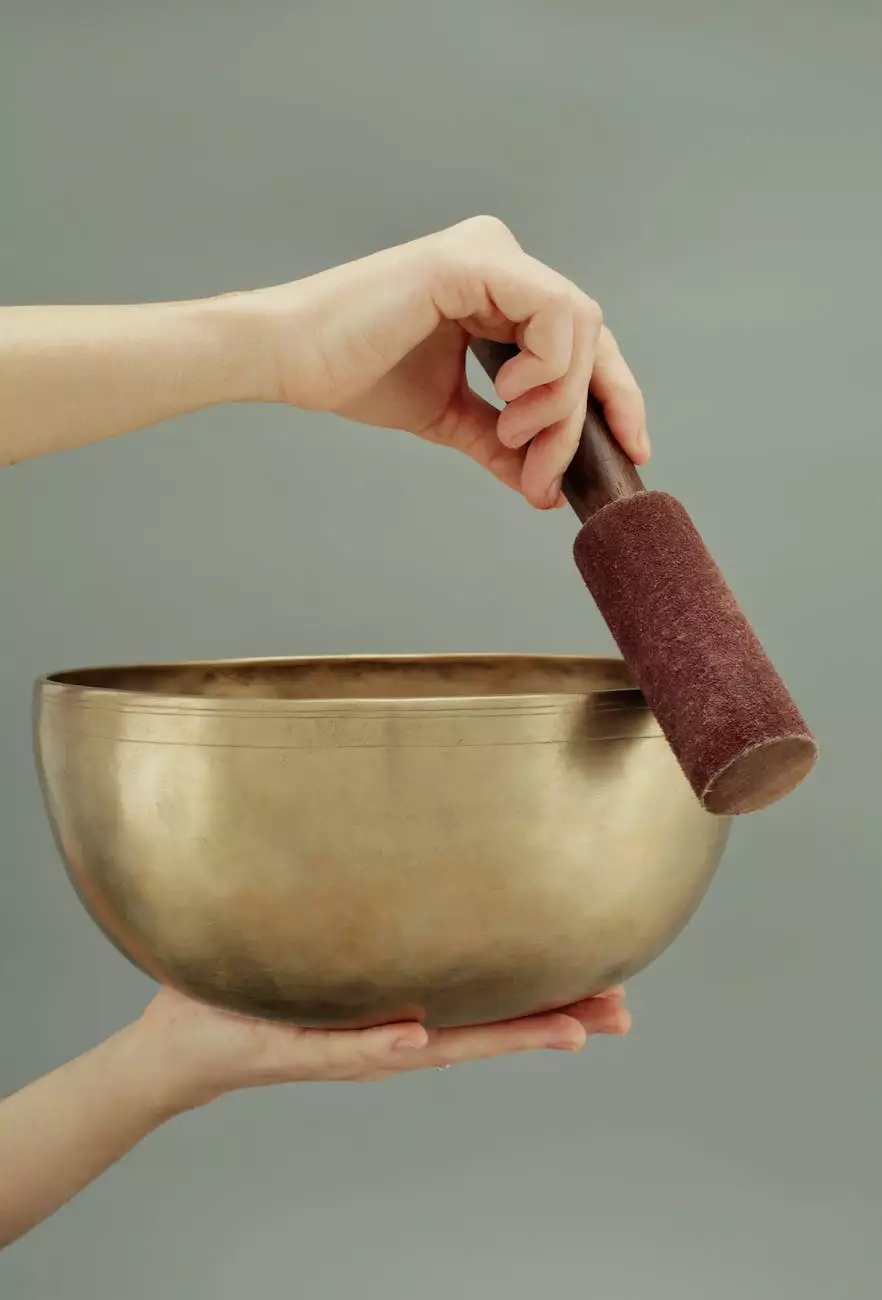 The Power of Sound Healing at Reiki The Boundless Energy
Welcome to Lesley | Earth Angels, the place where the harmonious vibrations of sound meet your being, bringing renewal and profound healing. As a leading practitioner of alternative and natural medicine, we believe in the transformative power of sound healing and its ability to restore balance and unlock the boundless energy within you.
Experience the Profound Healing of Sound
Sound healing is an ancient practice that has been used for centuries to promote physical, emotional, and spiritual well-being. At Reiki The Boundless Energy, we offer a unique and personalized sound healing experience that combines the therapeutic sounds of various instruments, including crystal and Tibetan singing bowls, gongs, tuning forks, and more.
During a sound healing session with Lesley, an Earth Angel with a wealth of experience in the practice, you will be immersed in a symphony of healing vibrations that penetrate deeply into your body, mind, and soul. The soothing sounds will guide you into a state of deep relaxation, allowing you to release blockages, reduce stress, and restore harmony within.
Benefits of Sound Healing
Sound healing offers a myriad of benefits that can positively impact your overall well-being. Here are just a few of the ways sound healing can enhance your life:
Stress reduction: The melodic tones of sound healing induce a state of relaxation, helping to alleviate stress, anxiety, and tension accumulated in the body and mind.
Physical healing: The vibrations produced by sound healing instruments can stimulate the body's natural healing process, promoting pain relief, enhancing immune function, and supporting overall physical health.
Emotional release: Sound healing facilitates emotional release, allowing suppressed emotions to surface and be released, leading to emotional well-being and increased self-awareness.
Mental clarity: By calming the mind and slowing down mental chatter, sound healing promotes a state of clarity, focus, and increased mindfulness.
Balanced energy: Through harmonizing the energy centers (chakras) of the body, sound healing creates a sense of balance and restores the flow of vital life force energy.
Spiritual connection: Sound healing can facilitate a deeper spiritual connection, enabling you to access higher states of consciousness and tap into your inner wisdom.
Why Choose Lesley and Earth Angels?
At Lesley | Earth Angels, we are dedicated to providing you with an exceptional sound healing experience that goes beyond traditional practices. Here's why you should choose us:
Expertise and Experience: Lesley, an Earth Angel, has extensive knowledge and training in sound healing, ensuring you receive the highest quality of care and guidance throughout your healing journey.
Personalized Approach: We understand that each individual is unique, so we tailor each sound healing session to address your specific needs, taking into account your intentions, concerns, and desired outcomes.
Intuitive Guidance: Lesley's intuitive abilities and deep connection to the energetic realms allow her to intuitively guide the healing process, facilitating a personalized and transformative experience.
Safe and Nurturing Space: Our sacred healing space provides a safe and nurturing environment for you to relax, let go, and fully immerse yourself in the healing vibrations of sound.
Holistic Approach: We embrace a holistic approach to healing, recognizing the interconnectedness of the body, mind, and spirit. Our sound healing sessions aim to restore balance and support your overall well-being.
Reawaken Your Inner Harmony with Sound Healing
If you are ready to embark on a transformative journey of self-discovery, healing, and inner harmony, Reiki The Boundless Energy and Lesley | Earth Angels are here to guide you. Release stress, restore balance, and tap into your boundless energy with the power of sound healing. Contact us today to schedule your personalized session and experience the profound benefits for yourself.