Stones Crystals & Gems
Jun 12, 2021
Wellness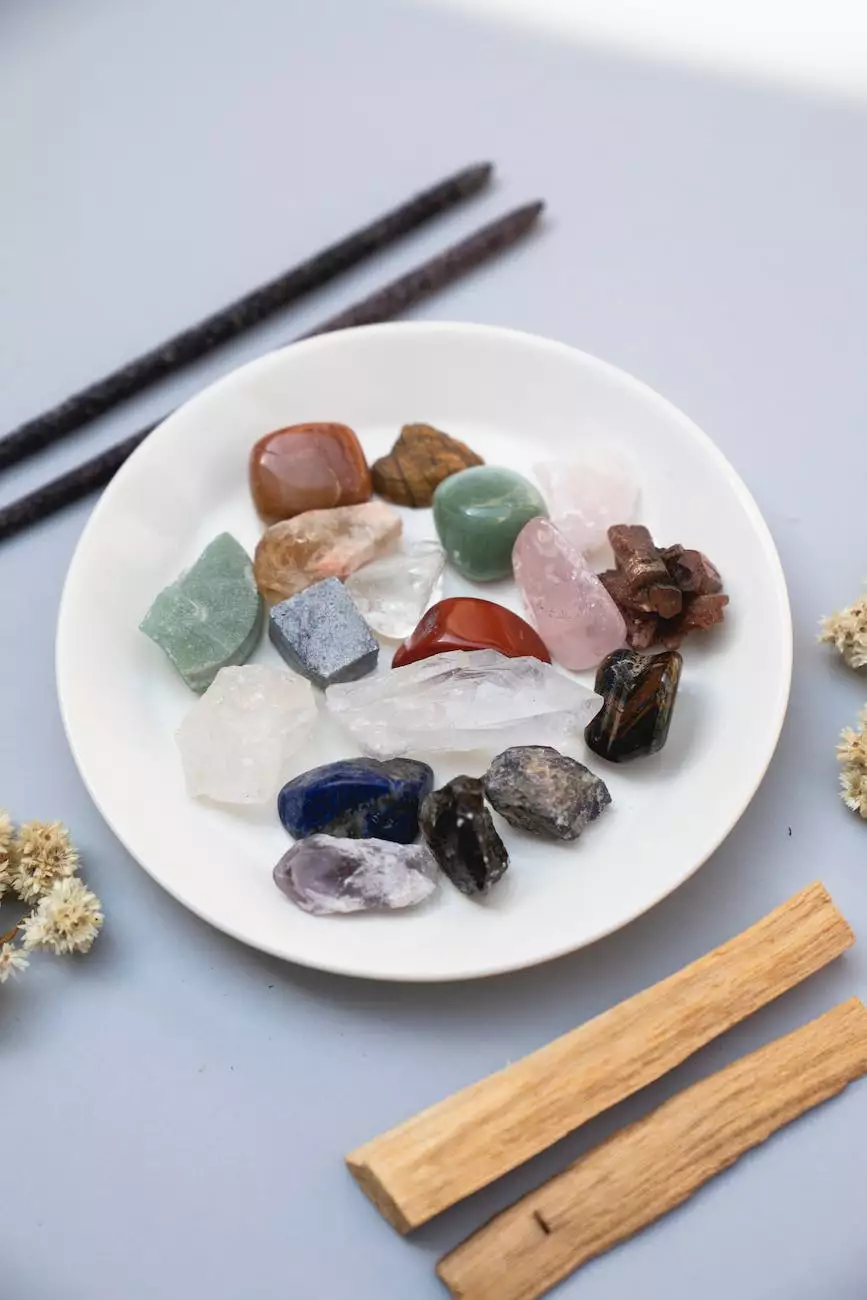 Enhance Your Well-Being with Reiki The Boundless Energy
Welcome to the world of stones, crystals, and gems! Reiki The Boundless Energy is delighted to introduce you to the transformative power these natural wonders can have on your health and well-being. As a leading provider of alternative and natural medicine, we bring you a comprehensive selection of stones, crystals, and gems handpicked to support your journey toward holistic wellness.
The Healing Power of Stones, Crystals, and Gems
Stones, crystals, and gems have been revered for centuries for their innate healing properties. These precious gifts from Mother Earth are believed to possess unique energies that can harmonize, balance, and heal various aspects of our lives. Whether you are seeking physical, emotional, or spiritual wellness, these natural wonders offer a multitude of benefits.
Physical Health Benefits
Incorporating stones, crystals, and gems into your daily routine can promote physical well-being in numerous ways. From enhancing the immune system and accelerating healing processes to alleviating pain and boosting energy levels, these natural treasures can support your body's natural ability to heal and thrive.
Emotional and Mental Well-Being
Did you know that stones, crystals, and gems can also have a profound impact on your emotional and mental well-being? Each stone possesses its own unique vibration that interacts with the energy centers within our bodies. By working with specific crystals, you can promote emotional balance, reduce stress, enhance clarity, and improve overall mood.
Spiritual Awakening and Growth
If you are on a spiritual journey, stones, crystals, and gems can serve as powerful tools to deepen your connection with the divine and accelerate your spiritual growth. These incredible gems can enhance meditation practices, activate intuition, and facilitate access to higher realms of consciousness.
Explore Our Collection
At Reiki The Boundless Energy, we curate a diverse collection of stones, crystals, and gems to cater to your unique needs and preferences. From popular choices like amethyst and clear quartz to rarer gems like moldavite and phenacite, we strive to offer you a wide range of options to explore.
Amethyst
Known as the stone of spiritual protection and purification, amethyst is a powerful crystal that can help in calming the mind, promoting restful sleep, and supporting spiritual growth.
Clear Quartz
Clear quartz, often referred to as the master healer, is a versatile stone that amplifies energy and facilitates spiritual clarity. It can be used to enhance other crystals' properties and aid in manifestation.
Moldavite
Moldavite is a unique gem with intense energy that is believed to originate from a meteorite impact. It is often associated with spiritual transformation, rapid spiritual evolution, and opening cosmic consciousness.
Phenacite
Phenacite is a high-vibration crystal known for its ability to activate and enhance one's psychic abilities. It can assist in deepening meditation experiences, expanding consciousness, and connecting with spiritual guides.
Experience the Magic of Stones, Crystals, and Gems
Ready to embark on a journey of self-discovery and holistic healing? Reiki The Boundless Energy invites you to explore the transformative power of stones, crystals, and gems. Visit our website today and discover our extensive collection. Let the magic of these natural wonders enhance your well-being on all levels - physical, emotional, and spiritual. Begin your extraordinary journey with us now.