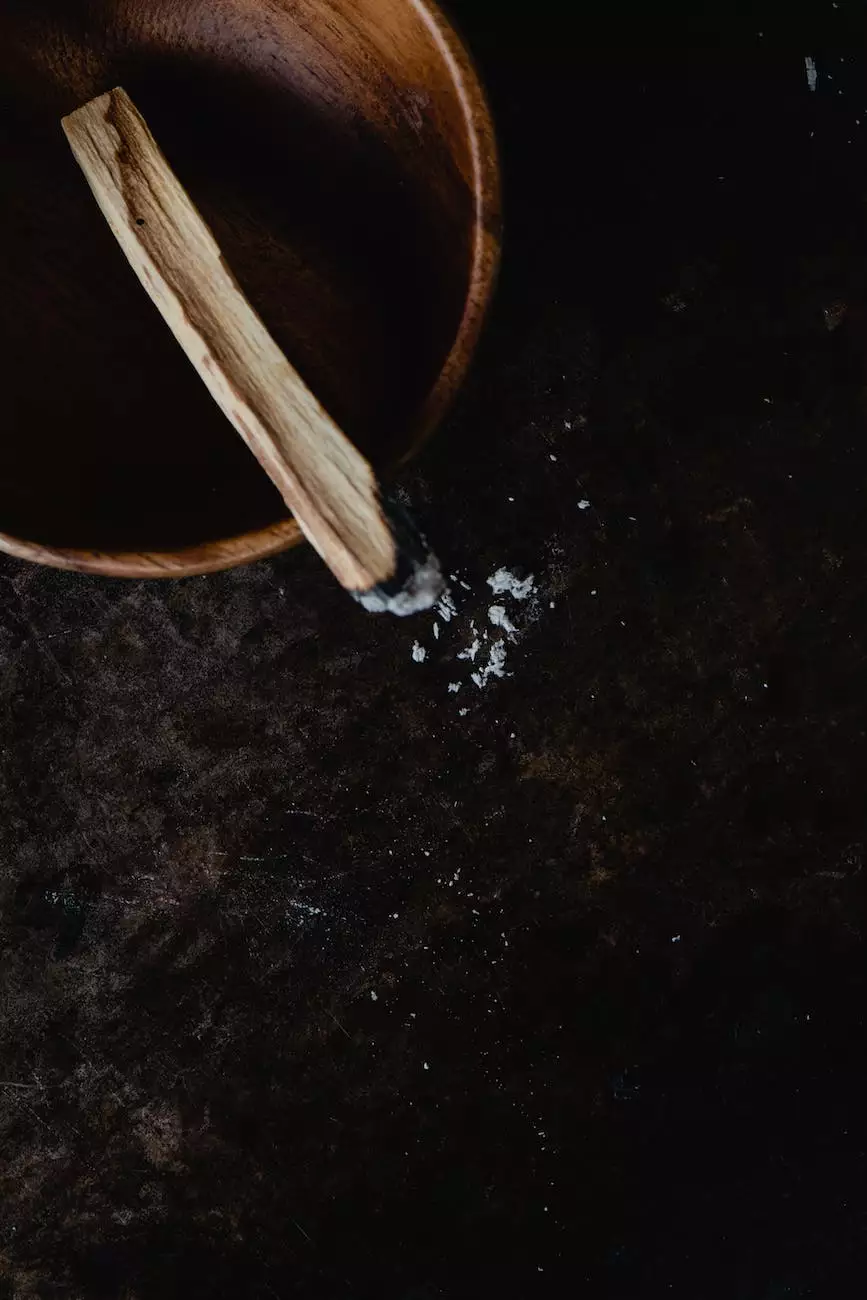 Welcome to Reiki The Boundless Energy, your trusted source for alternative and natural medicine. In this article, we will explore the mystical world of smudging using sage, palo santo, and cedar. Discover the ancient practices, benefits, and rituals associated with these sacred herbs.
The Power of Sage
Sage, also known as Salvia officinalis, has been used for centuries by indigenous cultures for its spiritual and healing properties. With its strong, earthy aroma, sage is often used for cleansing and purifying spaces, objects, and energies. The act of smudging with sage involves burning dried sage leaves to release its aromatic smoke, which is believed to cleanse negativity and promote positive energy flow.
Many people smudge their homes, offices, or personal spaces with sage to remove stagnant and negative energy, as well as to invite blessings and positive vibrations. The ritual of sage smudging often involves setting intentions, focusing on gratitude, and visualizing the space being cleared and revitalized.
The Mystical Palo Santo
Palo Santo, meaning "holy wood" in Spanish, is a mystical tree native to South America. Its botanical name is Bursera graveolens. Palo Santo is highly regarded for its cleansing and healing properties. Just like sage, Palo Santo is usually burned as incense, releasing a pleasant and uplifting fragrance.
This sacred wood is believed to clear negative energies, purify the space, and promote relaxation and spiritual clarity. Many use Palo Santo during meditation, yoga, and other spiritual rituals to deepen their connection and enhance their spiritual practices.
The Sacred Cedar
Cedar is a tree known for its powerful energy and rich symbolism in many ancient cultures. The aroma of cedar is often associated with protection, grounding, and healing. Similar to sage and Palo Santo, cedar is burned as incense or used as smudge sticks to cleanse spaces, objects, and energies.
People believe that cedar clears blockages, promotes emotional well-being, and brings harmony into the environment. The use of cedar in smudging rituals is often intertwined with prayers, invocations, and ceremonies to honor the sacredness of the wood and invite the presence of benevolent spirits.
When and How to Smudge?
Understanding when and how to smudge is essential to harness the full benefits of these sacred herbs. Smudging can be performed as part of a regular cleansing ritual, during specific ceremonies, or whenever you feel the need to clear negative energies.
When smudging, ensure you are in a well-ventilated space and take necessary fire safety precautions. Here is a basic step-by-step guide on how to smudge:
Gather your smudging materials: sage bundles, Palo Santo sticks, cedar smudge sticks, a fireproof container, and a lighter or matches.
Set your intention: Clarify your purpose for smudging. Are you cleansing a space, purifying an object, or seeking spiritual connection?
Light the smudge stick: Ignite the tip of the sage, Palo Santo, or cedar bundle until it catches fire. Allow it to burn for a few seconds and then gently blow out the flame, letting it smolder and release fragrant smoke.
Direct the smoke: Hold the smudge stick and carefully move it around the space, object, or yourself. Visualize the smoke purifying and cleansing the area, dispersing negativity, and inviting positive energy.
Extinguish: Extinguish the smudge stick by pressing the lit end into a fireproof container or by gently rubbing it against a non-flammable surface.
Is Smudging Wrong?
Smudging is deeply rooted in spiritual and cultural traditions. However, it is essential to approach smudging with respect, understanding, and sensitivity. As with any spiritual practice, it is important to be mindful of cultural appropriation and to honor the traditions from which smudging originated.
While smudging is widely practiced and embraced by many individuals, it is essential to remember that each person's beliefs and practices may vary. Some may choose to smudge for spiritual reasons, while others may simply enjoy the aromatic qualities of the herbs.
Ultimately, the intention behind smudging is personal and unique to each individual. It is crucial to approach smudging with an open heart, respect for the sacredness of the herbs, and a deep appreciation for the cultures and traditions associated with it.
At Reiki The Boundless Energy, we honor ancient traditions and practices while embracing the modern world's advancements. We offer a wide range of alternative and natural medicine solutions, aimed at promoting holistic well-being.
Whether you are new to smudging or an experienced practitioner, let us guide you on your journey to discover the transformative power of sage, Palo Santo, and cedar. Enhance your spiritual practices, promote positive energy, and create a harmonious environment with these sacred herbs.
Disclaimer: The information provided in this article is solely for educational and informational purposes. It is not intended as a substitute for professional medical advice, diagnosis, or treatment. Please consult with a qualified healthcare professional before beginning any alternative or natural medicines.