IEMT- Integral Eye Movement Therapy
Oct 19, 2018
Therapies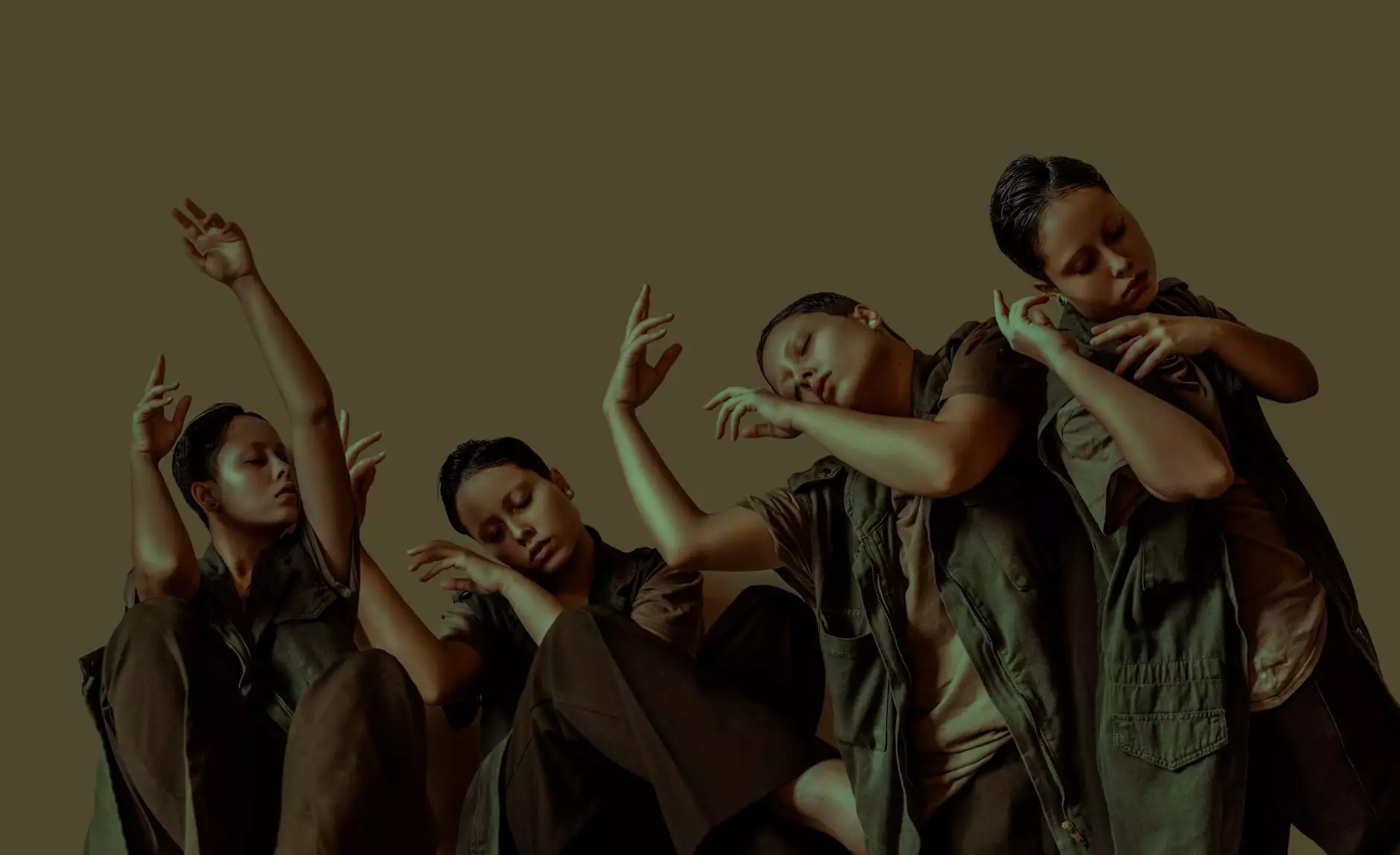 Introduction to IEMT
Welcome to Reiki The Boundless Energy, your trusted source for holistic and alternative approaches to health and wellness. In this section, we will explore the fascinating world of Integral Eye Movement Therapy (IEMT) and how it can support your emotional healing and self-improvement goals.
What is IEMT?
IEMT is a powerful and effective therapeutic technique that combines elements of traditional eye movement desensitization and reprocessing (EMDR), neuro-linguistic programming (NLP), and hypnosis. It was created by Andrew T. Austin, an experienced therapist and developer of a wide range of unique therapeutic models.
IEMT aims to address unresolved negative emotions and beliefs that are often linked to traumatic experiences or limiting patterns of behavior. By using specific eye movement patterns and engaging in focused conversation, IEMT helps individuals reprocess and integrate past experiences, leading to profound emotional healing and transformation.
The Benefits of IEMT
Integral Eye Movement Therapy offers a wide range of benefits for those seeking alternative and natural approaches to emotional healing and self-improvement. Here are some key advantages:
Emotional Freedom: IEMT helps release and transform negative emotions, freeing you from past limitations and allowing you to move forward with confidence and resilience.
Reduced Anxiety and Stress: By resolving emotional blocks and negative beliefs, IEMT can help alleviate anxiety and stress-related symptoms, enabling you to experience greater calmness and mental clarity.
Improved Relationships: IEMT can assist in transforming negative relationship patterns, enhancing communication, and fostering healthier connections with others.
Enhanced Performance: Whether in academic, professional, or personal pursuits, IEMT supports personal growth and can help individuals unleash their full potential, leading to improved performance and success.
Empowerment and Self-Discovery: IEMT provides a valuable platform for self-exploration and helps individuals gain deeper insights into their emotions, behaviors, and belief systems, allowing for personal empowerment and transformation.
How Does IEMT Work?
IEMT is a client-centered therapy that involves a series of structured sessions guided by a skilled practitioner. During the sessions, the therapist will engage you in targeted eye movements and facilitate conversations to explore and reprocess specific memories, emotions, and beliefs.
By focusing on the eye movements and incorporating specific linguistic patterns, IEMT helps individuals access unconscious resources and create new neural connections. This frees them from the negative emotional charge associated with the targeted memories, enabling them to embrace new perspectives and more positive emotions.
Is IEMT Right for You?
If you are seeking a natural and holistic approach to address emotional challenges or enhance personal growth, IEMT might be the ideal therapy for you. Whether you are struggling with past traumas, limiting beliefs, or simply looking to expand your emotional well-being, IEMT offers a unique and effective solution.
It is important to note that IEMT is not a replacement for medical or psychiatric treatments, but rather a complementary therapy that can be used alongside other approaches. We highly recommend consulting with our experienced IEMT practitioners to determine if this therapy aligns with your goals and needs.
Experience the Power of IEMT with Reiki The Boundless Energy
At Reiki The Boundless Energy, we are passionate about helping individuals discover their inner power and unlock their true potential. Our certified IEMT practitioners are dedicated to providing a safe, supportive, and transformative environment to facilitate your emotional healing journey.
Whether you are seeking relief from trauma, anxiety, or looking to enhance personal growth, our tailored IEMT sessions can help you achieve profound and lasting change. Book a session with us today and experience the transformative power of IEMT.
Conclusion
Thank you for exploring the world of Integral Eye Movement Therapy (IEMT) with Reiki The Boundless Energy. We believe that emotional healing and self-improvement are vital components of holistic well-being, and IEMT offers a powerful and effective approach to achieve these goals.
Remember, you don't have to face emotional challenges alone. With the support of our experienced IEMT practitioners, you can embrace emotional freedom, enhance relationships, and unlock your true potential. Take the first step towards a brighter, more fulfilling future with IEMT and Reiki The Boundless Energy.